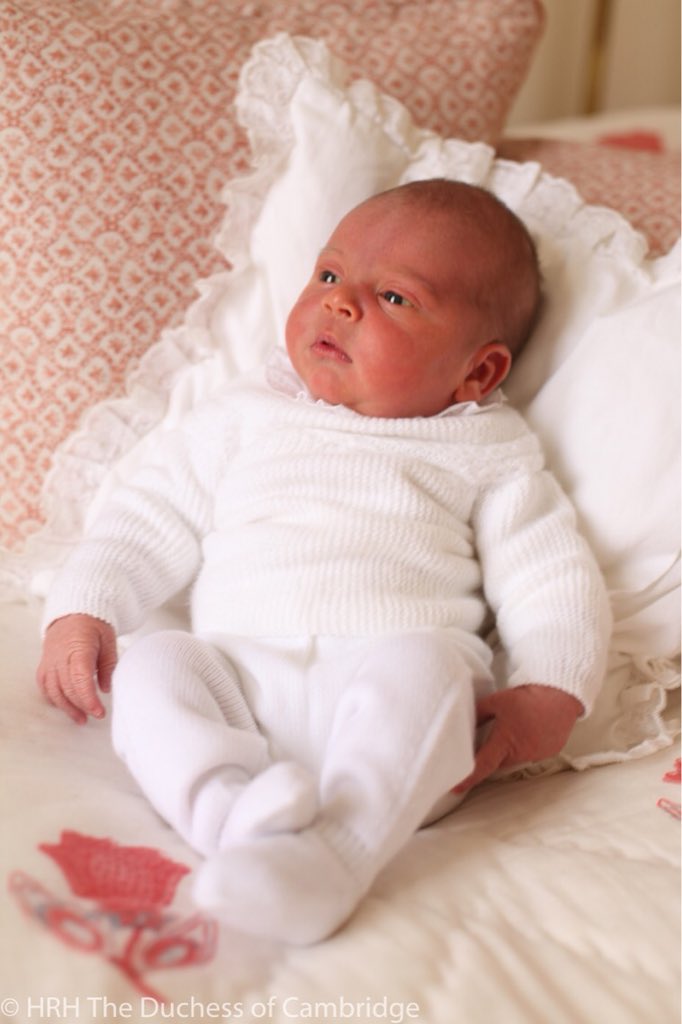 Prince Louis of Cambridge will be christened at the Chapel Royal in St. James Palace on July 09th, 2018. The young prince will be christened by the Archbishop of Canterbury, the Most Reverend Justin Welby.
Prince Louis who is the third child of Duke and Duchess of Cambridge will be christened in an intimate ceremony at the same church where his older brother Prince George was christened on October 23rd 2013. This will be the first time we might see the family of five together.
The expected guest list for the christening ceremony includes Her Majesty, Prince of Wales Charles, and Duchess of Cornwall Camilla along with Middleton family. It is believed that the names of the Godparents will be announced on the same day.
The chapel royal holds a special place for the family. Catherine was confirmed into the Church of England at the same church in 2011 before her wedding to Prince William. William's cousin Princess Beatrice's christening took place there in 1988 that William attended with his mother. The late Princess of Wales, Diana was laid at the chapel royal in 1997 before her funeral.
The Kensington Palace confirmed that the service will be a private ceremony though one photographer will be present. So we can expect to see some nice photographs of the ceremony later in the day just like George's christening.
The christening ceremony of Princess Charlotte was almost a public one where we saw the member of the royal family walking down to the church with George.
Prince Louis will wear a hand-made replica of the royal christening robe, made by Angela Kelly, the head-dressmaker to the Queen. The original Honiton lace and satin robe that is now 172 years old, was the last wore by Lady Louise Windsor in 2004. After years of wearing it had become too fragile to use, so in 2008 the Queen commissioned a replica. It features the same length skirt, elaborate collars and bow as its predecessor. The first baby to wear the replica robe was the son of Earl and Countess of Wessex James, Viscount Severn.
The original, made by Janet Sutherland, was made of Spitalfields silk and Honiton lace. It was worn by 62 royal babies including Princess Elizabeth at her christening held at Buckingham Palace on 26 May 1926 also by Prince William here shown in the picture. Prince George and Princess Charlotte are the most recent royal babies to be christened in the new gown.