Today, King Felipe and Queen Letizia of Spain were in Barcelona to attend the events marking the 10th anniversary of Princess of Girona Foundation. They were joined by their daughters Leonor, Princess of Asturias and Infanta Sofia for the first time at Princess Girona Foundation events.
The Princess Girona Foundation (FPdGi) is a private foundation, established by civil society of Girona in 2009 and promoted by 88 top-level employers. Its Honorary Presidency is held by the King of Spain Felipe, on behalf of his daughter the Princess of Asturias and Girona. The foundation aims to be a reference at the state level in supporting young people in their professional and personal development, placing a special interest in the detection of talented young people who serve as contemporary references to other young people (FPdGi Awards), the launch of programs for the improvement of employability (Talent Rescuers Program) and educational innovation in the training of trainers (Educate Entrepreneurial Talent). In 2019, FPdGi will allocate 2.8 million Euros to programs for the benefit of young people.
The Spanish royal family presides over the first engagement of the anniversary events that will be hosted today and tomorrow to mark the occasion. They met the Foundation Awards winners of 2019.
These awards are presented in five categories: four individual prizes for young people (between 16 and 35 years old) who undertake and start a work, a business, a commitment, especially if they are suffering from difficulty or there is a potential risk, and with this they are able to induce creatively positive changes in society, and an entity that works for young people, especially in promoting entrepreneurship, employability and job placement, education and school success, vocation and talent. This year awards are going to Ignacio Hernández Medrano for FPdGi Empresa Award 2019, Rafael Rodríguez Villalobos – FPdGi Arts and Letters Award 2019,    Begoña Arana Álvarez – FPdGi Social 2019 Award, Xavier Ros-Oton – FPdGi Scientific Research Award 2019 and Maria Jammal – FPdGi International Award 2019.
X Aniversario de la Fundación Princesa de Girona. @FPdGi #10FPdGi https://t.co/GTHEiNKn8G pic.twitter.com/deisHCY5lr

— Casa de S.M. el Rey (@CasaReal) November 4, 2019
As part of the celebration of the 10th anniversary of the FPdGi, today "Talent attracts talent" is also celebrated, with a program having activities that revolve around some of the main challenges of our society: sustainability, employment, critical thinking or equal opportunities, among others. The program began with the plenary session "Generations on Stage: Experience and value" in which members of the Board of Trustees of the FPdGi talked with some of the winners and with young participants in other programs of the Foundation.
Now to What Letizia Wore – once again keeping her style choices minimal on her daughter's debut at the Foundation events, Queen Letizia brought back a familiar look.
Queen was wearing red Roberto Torreta suit that we first saw in March 2018 and then again in June 2018.
A look back at Letizia wearing the same outfit.
Letizia paired it with red leather Felipe Varela pumps.
She was wearing Queen Sofia' Aldao white gold, diamond and ruby earrings.
Queen Letizia carried her red Carolina Herrera 'Maysa' clutch.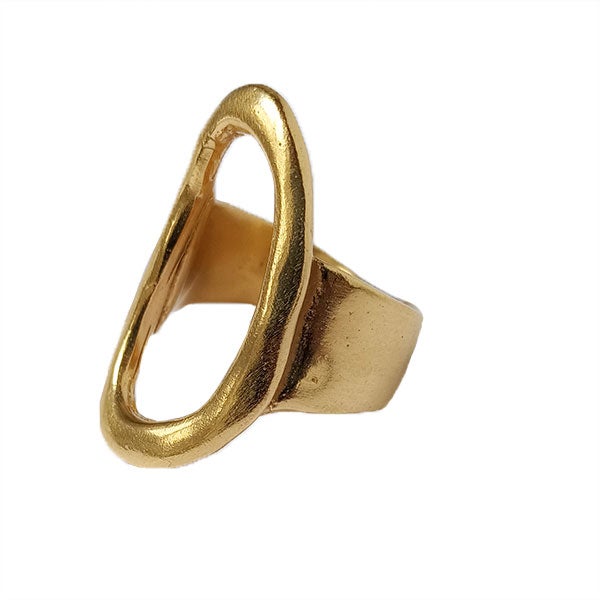 And her favourite Karen Hallem ring was finishing the look.