After meeting the winners of this year's awards,  the Spanish King Felipe and Queen Letizia along with their younger daughter Infanta Sofia were on stage with Princess of Asturias Leonor, who for the first time presented the Girona Foundation awards.
Leonor also holds the title of Princess of Girona and the presidency of the foundation is held by her father King Felipe on her behalf.
The Princess Girona Foundation (FPdGi) is a private foundation, established by civil society of Girona in 2009 and promoted by 88 top-level employers.
The foundation aims to be a reference at the state level in supporting young people in their professional and personal development, placing a special interest in the detection of talented young people who serve as contemporary references to other young people (FPdGi Awards), the launch of programs for the improvement of employability (Talent Rescuers Program) and educational innovation in the training of trainers (Educate Entrepreneurial Talent). In 2019, FPdGi will allocate 2.8 million Euros to programs for the benefit of young people.
These awards are presented in five categories: four individual prizes for young people (between 16 and 35 years old) who undertake and start a work, a business, a commitment, especially if they are suffering from difficulty or there is a potential risk, and with this they are able to induce creatively positive changes in society, and an entity that works for young people, especially in promoting entrepreneurship, employability and job placement, education and school success, vocation and talent.
This year awards are going to Ignacio Hernández Medrano for FPdGi Empresa Award 2019, Rafael Rodríguez Villalobos – FPdGi Arts and Letters Award 2019,    Begoña Arana Álvarez – FPdGi Social 2019 Award, Xavier Ros-Oton – FPdGi Scientific Research Award 2019 and Maria Jammal – FPdGi International Award 2019.
King Felipe and Queen Letizia were proud parents with big smiles while the heiress of the Spanish throne presented the foundation awards.
Hitting another milestone of her royal journey, the 14 years old Princess Leonor gave her second speech of this year. She gave a speech in both English and Catalan, the regional language in Spain.
First, I would like to thank you for listening to me on such an important day for me. It is the first time that I am speaking in an act of the Princess of Girona Foundation. And it's exciting to do it when the Foundation turns ten. We are almost the same age, we have been growing almost at the same time. That it bears the name of the Princess of Girona is an honor for me for everything that it symbolizes and because it deals with the present and the future of youth. And that is very good for everyone.

I want to congratulate the winners of this year and all those of previous years. You form a great family of talent, effort and hope that will continue to grow thanks to the generosity and support of so many and thanks to your commitment. You are an example for young people from all over Spain and I admire you very much because you represent the best values ​​that the Foundation promotes from Catalonia.
From my childhood to my sister, the Infanta Sofia, and to me, our parents have always spoken to us of Girona and Catalonia with true affection. Thanks to them, we know many things about Catalan history and culture.

As Princess of Girona, I want to honour the Foundation as it deserves. And take pride in its name throughout Catalonia, for the rest of Spain and around the world. In order for everyone to know that taking care of young people, their training, that they have more opportunities, is to contribute to a better future for all.

Thanks to those who gave us support in their creation; Thanks to all the patrons, thanks to those who have devoted and dedicate so much time and effort to the Foundation Princess of Girona grow every day. Thank you for your commitment to young people and to land, Catalonia, which will always be a special place in my heart. Many congratulations for this first decade. Happy Birthday. Thank you so much.
Coming to today's look detail – Queen Letizia wore a black blazer and trouser by her wedding gown designer Pertegaz. Thanks to Nuria on Twitter for the id.
The outfit features a €890 Blazer with embroidery rhinestones and ostrich feathers that was described as," The pattern of pure lines together with the lightness of the feathers and the subtle shine of the rhinestones make comfort and luxury, functionality and femininity coexist in this garment, displaying the "savoir-faire" that characterizes the Pertegaz house."
A look at the blazer.
The blazer was teamed with Pertegaz Cropped Cigarette Pants in Black. Both pieces are from label's Fall-Winter 2019 collection.
Queen Letizia paired the suit with her croc-effect Manolo Blahnik Pumps debuted at the Order of Garter service in the UK this year in June.
Letizia was carrying her black Magrit Mary satin clutch.
Queen finished her look 'joyas de passar' Chanton diamond earrings and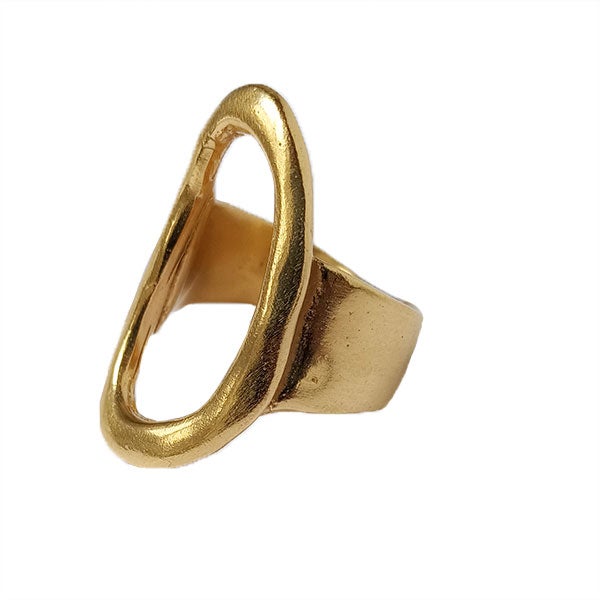 Her Karen Hallem ring.