Today King Felipe and Queen Letizia received two audiences at the Royal Palace of Zarzuela in Madrid. First in the morning, Royal couple received the Board of Directors of Atresmedia, on the occasion of their 30th anniversary.
Atresmedia is one of the main Communication groups in Spain, an audiovisual company in the television, radio, internet, cinema, third-party production and training sectors having many famous labels like Antena 3, La Sexta, Onda Cero , and Europa FM, among others.
Later in the day, King Felipe and Queen Letizia welcomed the delegation of SOS Children's Villages of Spain, in order to continue supporting the noble work they perform. After World War II thousands of children were orphaned and homeless. Hermann Gmeiner, a young medical student who was orphaned at an early age, was truly concerned about this situation. He was convinced that the help would only be effective if each of the children could grow up in a family or in a family environment, in a home with someone to take care of them and give them love and protection.
With these ideas in mind, he founded, together with friends, the SOS Children's Villages Association.  The SOS Children's Villages model arrived in Spain in 1972. The first Village was inaugurated in Barcelona and three years later that of Pontevedra. The mission of SOS Children's Villages in Spain is to serve children and young people who are in a situation of vulnerability, boosting their development and autonomy, by welcoming them in protective family environments and strengthening their family, social and community networks.
Embed from Getty Images
Now to What Letizia Wore – Queen Letizia kept her look of the day simple yet professional. She debuted a new floral blouse from Indi & Cold. Thanks to Nuria Tiburcio for the amazing find.
The Grey chiffon blouse features a round ruffled neckline, ruffled detailing on shoulders, front bodice and french sleeves.
Embed from Getty Images
Letizia paired the top with navy blue Hugo Boss cuffed trouser.
Queen was wearing Magrit Liza pumps.
Her Coolook Heidra earrings with Fluorite and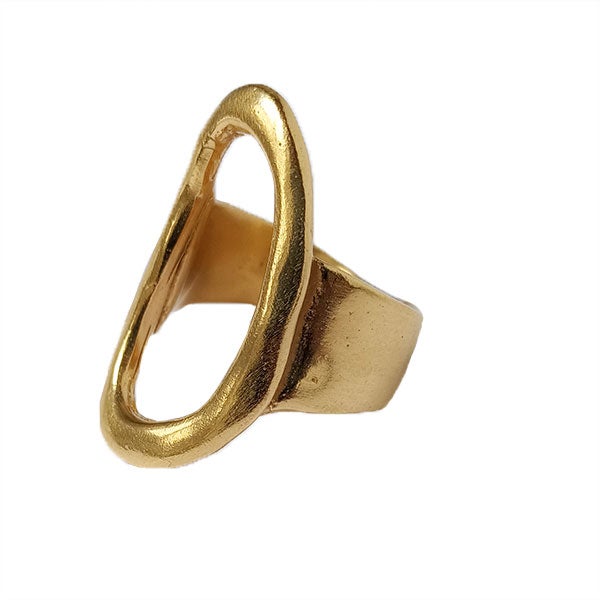 Karen Hallam ring finished the look of the day.
Dress like Queen