The Spanish King and Queen, Felipe and Letizia, joined the National Offering to the Apostle Santiago at the monastery of San Martiño Pinario in Santiago de Compostela in A Coruña.
Celebrated as Saint James Day, the event is held on July 25, 2020. James, child of Zebedee was one of the Twelve Apostles of Jesus and customarily believed the primary missionary to be martyred. Known as James the Greater or James the Great, he is the patron saint of Spain.
King and Queen looked at the colourful art representing the Apostle Santiago.
Santiago de Compostela in Spain is considered the third most holy town of Roman Catholicism after Jerusalem and Rome. Felipe and Letizia were received by the Archbishop of Santiago de Compostela ahead of the National Mass.
After the Mass, Felipe and Letizia walked towards the Pazo de Raxoi, headquarters of the city council of Santiago de Compostela and the presidency of the Xunta de Galicia.
They met with the city's Mayor and sign the city's Golden Book before leaving.
Embed from Getty Images
For the day, Queen Letizia chose a regal yet simple look.
Letizia wore a white Pedro Del Hierro printed shirt dress featuring a green leaf print. Thanks to UfoNoMore for the id.
The €239 shirtdress with short wide sleeves featured an amber buckle belt. It went on sale for €95 before selling out.
Letizia paired the outfit with her beige Carolina Herrera Essential Slingback Pumps.
She teamed up her look with her gold bamboo earrings and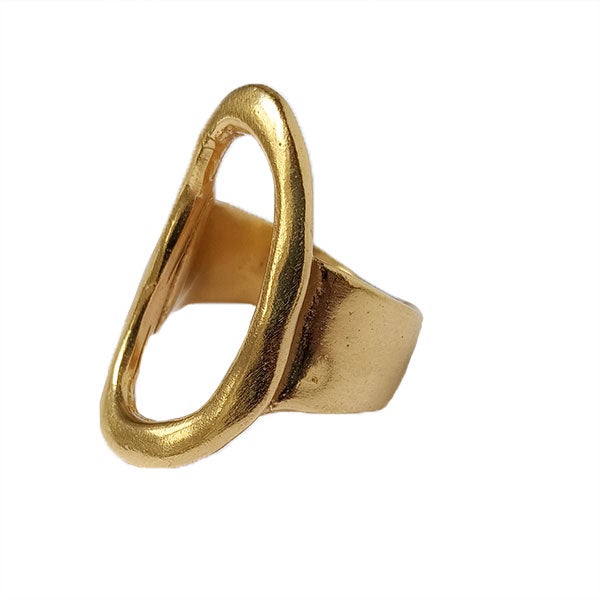 her Karen Hallam Signature ring.
Letizia was carrying a green snake-skin clutch bag that we last saw in April 2018 when Felipe and Letizia welcomed Mexican President and First Lady at the Palace.
A video of the day.