King Felipe and Queen Letizia of Spain were joined by their daughters Princess of Asturias, Leonor, and Infanta Sofia to preside over the act of tribute to the victims of Covid-19 and recognition of social contribution during the pandemic. The event was held in the Armory Square of the Royal Palace in Madrid.
The Royal Family was received by the Spanish Prime Minister Pedro Sánchez and the President of the Board of Directors of National Heritage in the courtyard of the Palace.
Ahead of the ceremony, The Royal Family greeted the State authorities; the European Parliament; the European Council; the European Commission; NATO; Representative of the World Health Organization and the World Tourism Organization; as well as members of the Spanish autonomous communities.
The gathering was organized in the form of a circle in the middle of Armory Square and the event began with the National Anthem.
A view of the courtyard at the Armory Plaza during the event.
Journalist Ana Blanco was the host of the event who lit the cauldron.
King Felipe and Princess of Asturias, accompanied by the representatives of victims and health workers, laid a single white rose in front of the cauldron remembering those who lost their lives due to the Coronavirus.
During this, Samuel Barber's requiem and Johannes Brahms' "Song of the Spirit" were performed by the Radio Televisión Española orchestra.
Addressing the gathering, King Felipe said, "Without a doubt, we have contracted a moral obligation and a civic duty: The moral obligation to always recognize, respect and remember the dignity of the deceased and especially the spirit of that admirable generation of Spaniards, and the civic duty to preserve and promote the best values ​​that underlie our coexistence".
The solemn act ended with the interpretation of the poem "Silencio", by Octavio Paz, followed by a minute of silence.
Complete video of the event.
For the event, Queen Letizia brought back her navy blue Carolina Herrera sheath dress that we first saw in February this year in the new Official family portraits.
The dress looks like a navy version of the another red Carolina Herrera dress that Queen Letizia owns. The dress features a structured mid-length silhouette with full sleeves and self-belted waistline.
A beautiful and elegant choice for the day.
Today Letizia paired the dress with her navy Nina Ricci suede pumps.
Queen was carrying her €140 Magrit Liz Navy Clutch Bag.
She finished the look with her bezel stud diamond earrings that she uses to suspend her Australian Pearl drops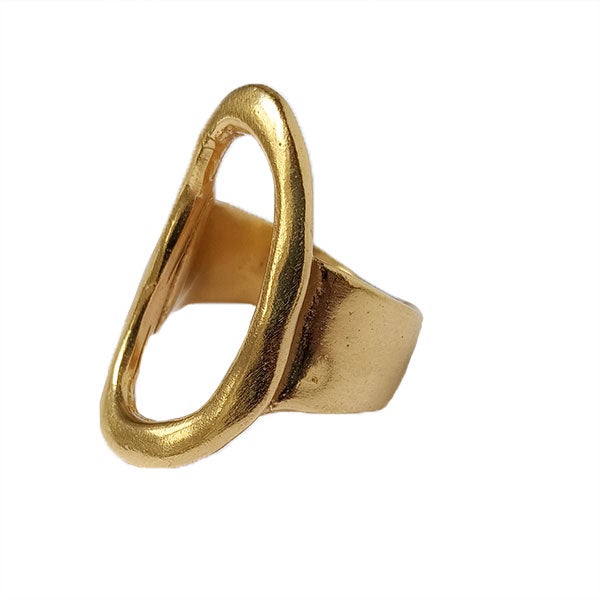 and her Karen Hallam Signature ring.
Princess of Asturias, Leonor, wore €225 Claudie Pierlot Sleeveless Chain Print Knit Dress and black Pretty Ballerina flats.
Infanta Sofia wore €145 Comptoir Des Cotonniers Linen Dress and Massimo Dutti Sling Back flats with buckles.