After spending more than two weeks privately with her family, Queen Letizia of Spain today attended her first royal engagement after the summer break. Last we saw the Spanish Queen in August when she visited Ibiza with King Felipe.
Today, Queen Letizia attended a working meeting with the Spanish Federation of Rare Diseases to learn about milestones and challenges of the organization at the FEDER headquarters in Madrid. The meeting discussed the impact of COVID-19 on families living with these pathologies.
Every year, Queen Letizia holds an annual meeting with FEDER after the summer break to learn about the milestones and challenges of the organization. This week's meeting is of an exceptional nature since it has been monographic on the ERDF's problem and strategy against COVID-19; even more so considering that those who live with rare diseases have positioned themselves as a doubly vulnerable group during the pandemic. More than 94% of families suffering from pathologies had their regular care interrupted during the lockdown.
People with rare diseases have always constituted a high-risk group when living with genetic, chronic, multisystemic and degenerative pathologies in most cases. "All of this leads families to go through feelings of hopelessness and uncertainty, caused by the lack of information about a disease unknown to them and to health professionals," recalls Juan Carrión, president of FEDER and its Foundation. To this reality that around 3 million people live in Spain, the consequences of the COVID-19 crisis are now added, which has further aggravated their situation by ignoring the implications of the virus with the pathology with which they live and seeing the management of the disease interrupted.
Queen Letizia has stayed in touch with the FEDER during the pandemic and held virtual meetings learning about the workings of the organization during the period.
Embed from Getty Images
For today's visit, as exected of this meeting, Queen Letizia of Spain kept her look professional. She wore her BOSS Karonita Bouclé Blazer. She first wore the BOSS Karonita Bouclé Blazer in June this year during a visit to Red Eléctrica de España.
Letizia paired the blazer with blue Hugo Boss Telearema wide-leg ankle-length pants featuring metallic silver buttons on the side. We first saw the pant in April 2018 Easter Service. Since then Letizia has paired the outfit with different styles many times.
Letizia paired the look with her Uterque navy suede loafers that we saw during the cooperation visit in 2019.
Queen was carrying her Carolina Herrera Baret Clutch.
Letizia finished her look with her bezel studs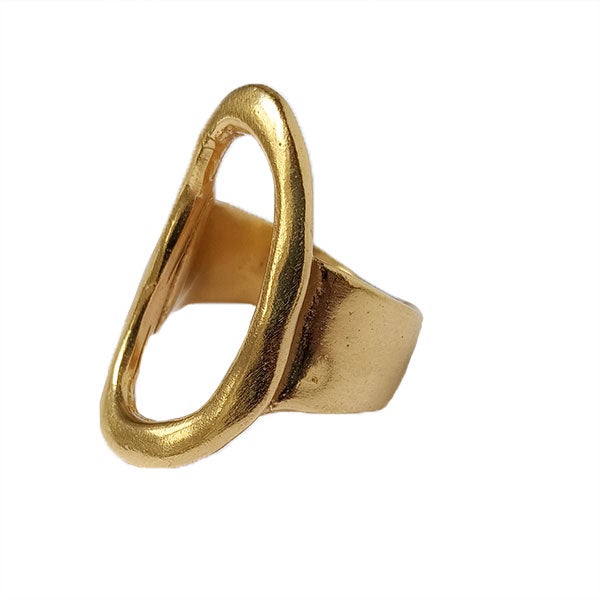 and Karen Hallam ring.
Palace has not announced any further engagement for Queen Letizia yet but I believe we will be seeing Queen Letizia regularly from now on.