King Felipe and Queen Letizia of Spain, today, hosted the annual Diplomatic Reception at the Royal Palace of Zarzuela in Madrid. The annual event was under the shadows of the ongoing pandemic and was a fully socially-distanced ceremony.
Felipe and Letizia received various Diplomatic Corps accredited in Spain and the Ministry of Foreign Affairs, European Union and Cooperation in the Hall of Columns of the Palace. The Diplomat is the public official expert in international relations who is accredited before other States and also in International Organizations as a national representative.
Attended by the Prime Minister, Ministers of the state and the Diplomatic officials, reception is the annual event of the Royal Calendar that provides the King and Queen to meet the officials and thank them for their services.
After greeting the guests, the gathering moved to the Throne Room where after the speech of the nuncio of His Holiness the Pope, Felipe thanked the guests in his annual address.
King Felipe of Spain talked about the 2030 agenda commitment, Human Rights, Gender equality, world peace, climate neutrality. Talking about the new US President, Felipe said, "in the United States a new presidency has begun its mandate a few days ago. I want to congratulate its recently inaugurated president. We trust that, together with the new administration, we will continue to strengthen deep historical ties that unite us and that encompass the most varied fields – politics, defence, economy, culture or society".
Now to Queen Letizia's Style – Queen Letizia was wearing her royal blue wrap maxi dress that she first wore at the 2020 Military Easter parade.
The long elegant dress features a wrap silhouette and a single jewel button closure. The label still remains unidentified.
Another look at the dress.
Letizia wearing the dress in 2020.
Today, Queen paired the outfit with some dazzling jewels. Letizia wore a pair of diamond earrings.
The pair looked similar to the diamond earrings that she first wore in October 2014 during Princess of Asturias awards music concert (shown above) but due to the lack of a clear picture, it is difficult to say if they are the same or a different pair.
Letizia was wearing blue Nina Ricci suede pumps.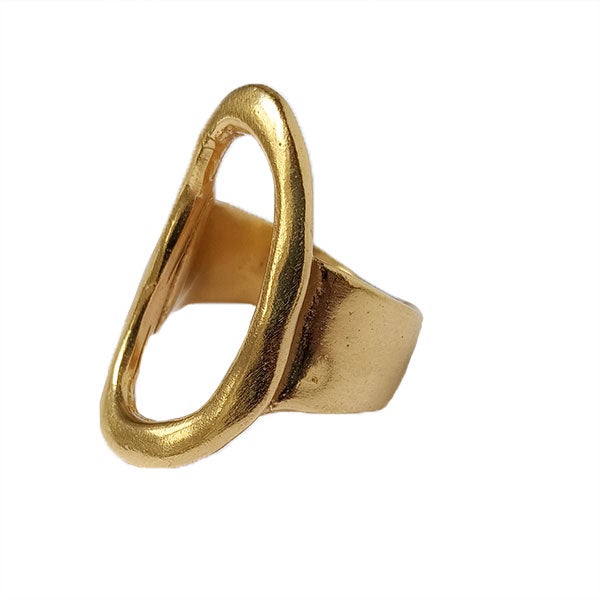 Despite the grandeur of the evening, her Karen Hallam ring was not missing.
A look back at Queen's 2020 look at the same event.
Queen chose a red and white look in 2019 and a look back at previous styles.