King Felipe and Queen Letizia of Spain inaugurated the Iberdrola Innovation and Training Campus and presented the Supplier of the Year Awards under the theme CHALLENGE (Recovery, Energy, Transition, and SDG).
The Innovation and Training Campus is the backbone of Iberdrola's knowledge with technology, R&D, and training development as key tools to continue leading the energy transformation and the recovery of the economy and employment.
During the visit, Felipe and Letizia presented the "Iberdrola RETO Awards" that were presented in four categories: Energy Transition CHALLENGE Award, CHALLENGE Digitization Award, RETO Equality Award, and Employment CHALLENGE Award. 
The King and Queen toured the Campus visiting the "Plaza Iberdrola" where "Iberdrola with biodiversity" is located – an urban forest with samples of Iberdrola's actions and their contribution to biodiversity; "360º screen" and "Experiential modules", where through sound and visual effects sensory experiences will be generated (green hydrogen, offshore wind, and smart grids), and "Iberdrola U" (Iberdrola Universities Program) where the electric car of the ICAI Speed ​​team was exhibited Club Electric.
 They also visited a training workshop that was being organized with participants from the "Iberdrola Talent Community", they continued through the "Sala Pecera", where a work meeting was being held for the "Re-skilling 4 Employment project ".
During the tour, The Royal couple learned about innovative initiatives in the field of new technologies, and the collaboration of universities, as well as in biodiversity, smart solutions for the home and training of young people or the recycling of professionals in future jobs, under the CHALLENGE theme (Recovery, Energy, Transition and SDG).
A video of the visit.
Embed from Getty Images
For the day, Queen Letizia of Spain debuted a green suit from the Spanish label Bimba y Lola.
The olive-green suit had a double-breasted blazer featuring peaked lapels with welt pockets and high-waisted straight-cut trousers.
Embed from Getty Images
Underneath the suit, Queen was wearing a black scalloped lace trim.
Letizia teamed up the look with her Prada Saffino Leather pumps.
Embed from Getty Images
She was carrying her Nina Ricci 'Marche' snakeskin bag.
Queen wore her Gold & Rose double dagger earrings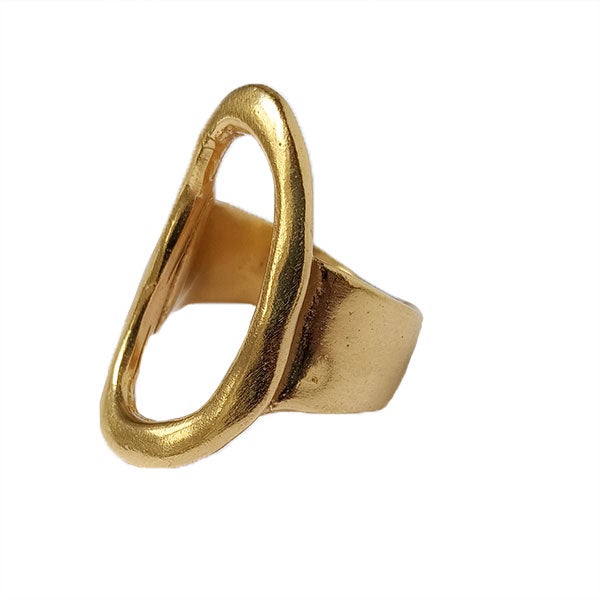 And her Karen Hallam ring.