Spanish King Felipe and Queen Letizia presented the 2020 National Research Awards, granted by the Ministry of Science and Technology at the Patio de Los Austrias of Royal Palace of Zarzuela in Madrid. The National Research Awards, created in 1982, represent the most important recognition in Spain in the field of scientific research.
The Awards aim to distinguish the merit of those researchers of Spanish nationality who are carrying out outstanding work in scientific fields of international relevance and who exceptionally contribute to the advancement of science, the transfer of technology and the progress of humanity. These awards have a total amount of 300,000 euros, (30,000 euros each award).
This year the awards were presented in 10 categories  – Biology, Humanities, Engineering, Medicine, Chemical Science & Technology, Natural Resources Science & Technology, Mathematics & Information & Communication Technology, Technology Transfer, Physical, Material & Earth Sciences, Law & Economic & Social Sciences. In this edition, a total of 100 applications have been received, of which 22 were women and 78 men.
The different juries made up of relevant personalities of science in the different areas of knowledge and of balanced composition (50% women and 50% men), have selected the National Research Awards in its ten categories. This is the first edition in which the ten categories of the awards are incorporated in the same call, as a sign of the Government's commitment to scientific research of excellence. Until now, five modalities were convened each year.
This year's winner included Francisco Sánchez Madrid, Susana Narotzky, José Capmany, Elías Campo, Nazario Martín, Xavier Querol, Carme Torras, Laura Lechuga, Luis Ibáñez and Xavier Vives.
After the awards, King Felipe addressed the gathering in which he said, "We must take advantage of this moment to give new impetus to our science and innovation system, which will ultimately be an impulse to build a better country for all. There are years more difficult than others for research and those who carry it out, but the emergence of Covid has dramatically highlighted the value of science as an essential tool to solve many of the great challenges of Humanity. "
Embed from Getty Images
For the award ceremony, Queen Letizia brought back her
Hugo Boss Kalocca Shirt Dress
.  Letizia first wore the floral dress in
November 2019 at the

opening of the exhibition 'Goya Drawings'
.
The €499 viscose dress with floral print in burgundy and orange featured a smocked yoke waistline and an asymmetrical hemline, a turned-down collar and a belt with D-ring closure.
Queen brought back the dress twice in 2020.
Queen Letizia paired the dress with her leather Magrit pumps with suede detailing that she debuted during a Peru visit in November 2018.
She was carrying her matching Magrit bag also debuted during the Peru visit.
Letizia was wearing her bamboo hoop earrings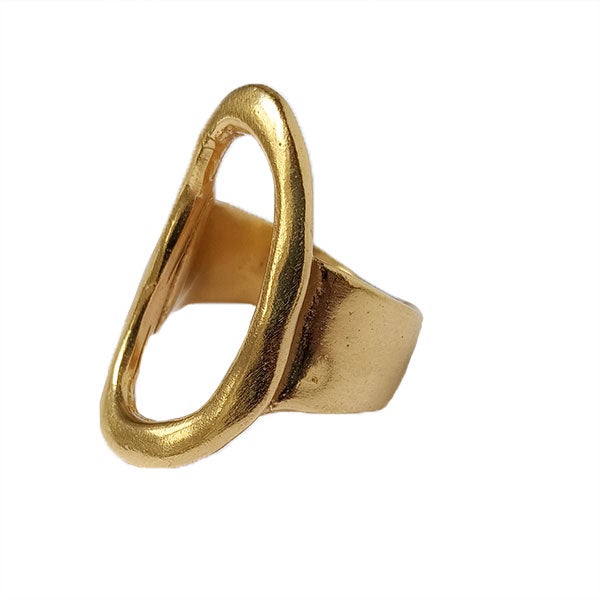 and Karen Hallam ring.