Queen Letizia of Spain presided over the annual Student Resident Board Meeting in Madrid. Queen Letizia is the Honorary President of the Board.
During the meeting, the 2021 activity report was discussed and the 2023 projects were presented to the Queen. The foundation highlights that in 2021 the Residence recovered the pulse of its face-to-face activity. The exceptional nature of the situation experienced with the pandemic prompted a reflection that was articulated in a few lines around the changes that had occurred and their impact on the institutions.
The Project for 2023 revolves around the idea of ​​symbiosis as a metaphor for the values ​​of exchange and cooperation between social groups, nations, disciplines, and generations that must help to overcome the aforementioned challenges and that is, really, those that have always animated the activity of the Student Residence.
The Resident Board is one of the original centers on the Spanish cultural scene. It organizes numerous public events, in which many of the protagonists of the latest arts and sciences take part. Conferences, round tables, concerts, poetry readings, meetings, or exhibitions make the Residence an open space for debate, critical reflection, and creation around the trends of our time. It develops different research projects following two main lines: the study and dissemination of its historical legacy and the analysis of current trends of thought with the aim of exploring the future of culture.
Embed from Getty Images
The Queen was wearing her Black printed Mango Bow detail jumpsuit. We first saw the jumpsuit in July 2020.
The jumpsuit features a long and printed design made of flowy fabric having a ribbon detail on the waist with tie closure and a classic collar with a V-neckline, short sleeve, and front button-up closure.
Embed from Getty Images
The Queen topped the jumpsuit with a beige Hugo Boss Zoé Belt.
Letizia paired the outfit with Mint & Rose Sardinia Espadrille Wedges.
She was carrying Carolina Herrera Inro Clutch.
The Queen was wearing her gold hoops and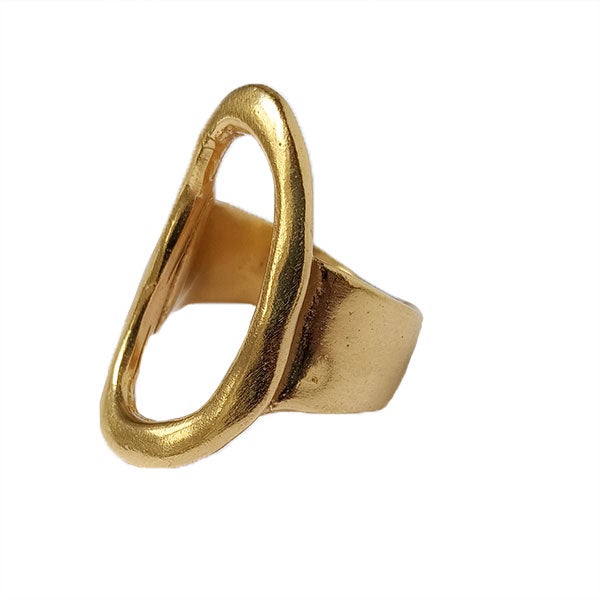 Karen Hallam ring.