King Felipe VI and Queen Letizia of Spain departed for Germany this afternoon where they will be paying a three days long State visit. The Royal couple is visiting Germany at the invitation of German President, Frank-Walter Steinmeier. They were accompanied by Minister for Foreign Affairs, European Union and Cooperation, José Manuel Albares, the Minister for Industry, Trade and Tourism, Reyes Maroto, and the Minister for Culture and Sport, Miquel Iceta.
As per tradition, Felipe VI and Letizia were given a military send-off from the Adolfo Airport Suárez Madrid-Barajas. After the national anthem, Felipe reviewed the troops and took the salute.
A video of the departure.
The Royal couple, Government delegations and their teams are travelling in Spanish Air Force aircraft and will arrive in Berlin this evening where they will be received by the Spanish Ambassador to Germany, Ricardo Martínez, at the Spanish Embassy.
This is Felipe and Letizia's first State visit to Germany but their second official visit. They first visited the country in December 2014 for two days just after 5 months of Felipe's accession to the throne. Tonight, Felipe and Letizia will be meeting with the Spanish representative at the residence of the Spanish Ambassador in Berlin.
Tomorrow, King Felipe and Queen Letizia of Spain will be officially received by Federal President Frank-Walter Steinmeier and First Lady Elke Büdenbender at the Bellevue Palace with Military Honours that will be followed by King hosting various bilateral meetings with the President and German authorities. The Royal couple will also offer a floral tribute to fallen soldiers at the memorial of the Victims of War and Tyranny. In the evening, The President and First Lady will be hosting a state banquet in the honour of Spanish King and Queen. Given the past precedent set by Queen Letizia during a state visit to republic countries, I am not expecting The Queen to be wearing a tiara at the banquet.
For the departure, Queen Letizia kept her look simple and returned to one of the German labels that have a prominent space in her closet – Hugo Boss.
Letizia was wearing Hugo Boss Kocani Blazer with Hugo Boxx Ariysa Pinstripe Cropped trousers.
Underneath the blazer, Letizia wore a white top.
Keeping the comfort of the travel in mind given her chronic foot disease and Morton's neuroma in her left foot, Letizia was wearing her Uterque shiny perforated leather oxford shoes.
She finished the look with her Gold & Roses Shewel Triple Hoops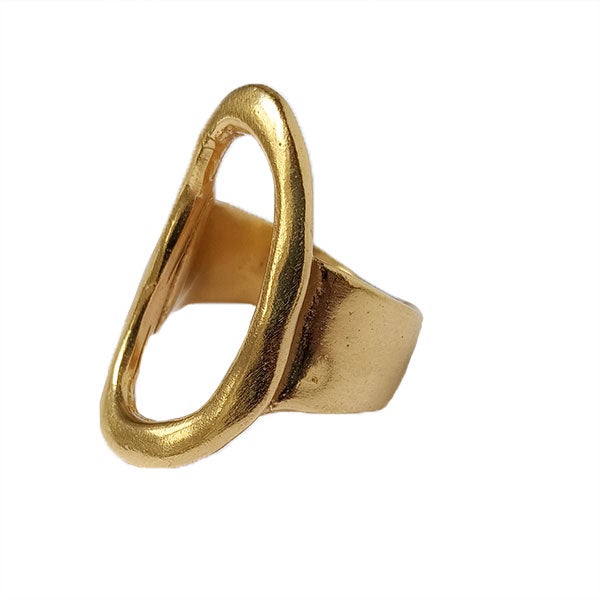 and her Karen Hallam ring.