The Spanish Royal Family was out in full force this week for the annual Princess of Asturias Awards in Oveido. The annual event is a staple event of the Royal Fall calendar. After last night's dazzling concert and today morning's audiences with the winners and foundation members, King Felipe, Queen Letizia, Princess Leonor and Infanta Sofia of Spain attended the Princess of Asturias awards at the Campoamor Theater in Oviedo.
Oviedo holds a special place in the family. It's not just the part of the Princess of Asturias Kingdom – the title held by the Spanish heir to the throne but also the birthplace of Queen Letizia.
The Royal family arrived amid huge cheers from the public. You can watch the awards ceremony below.
Awarded by The Princess of Asturias Foundation – a private non-profit institution, The Princess of Asturias awards recognizes the scientific, technical, cultural, social, and humanitarian work carried out by people or/and organizations in and outside of Spain.
This year's winners included Carmen Linares and María Pagés – Princess of Asturias Award for the Arts; Adam Michnik – Princess of Asturias Award for Communication and Humanities; Eduardo Matos Moctezuma – Princess of Asturias Award for Social Sciences; the Refugee Olympic Foundation and Team – Princess of Asturias Award for Sports; Juan Mayorga – Princess of Asturias Award for Literature; Ellen MacArthur – Princess of Asturias Award for International Cooperation; Geoffrey Hinton, Yann LeCun, Yoshua Bengio and Demis Hassabis – Princess of Asturias Award for Scientific and Technical Research; and Shigeru Ban – Princess of Asturias Award for Concord.
A glimpse of the 30th Princess of Asturias award winners.
In attendance was Queen Letizia's mother Paloma Rocasolano, who was extremely happy to see her granddaughters.
Princess Leonor of Spain presented the awards to the winners once King Felipe announced the ceremony open. As always the Honorary President, Princess Leonor addressed the gathering in her confident way and said,
I am very happy to return to Asturias yet another year to present these Awards, which show that excellent work, constant effort and a sense of responsibility lead to great results. In a few days I will be 17 years old. And I assure you that discovering the work of our Laureates helps me better understand the world around us. Their work spurs me –spurs everyone really– to keep learning. I have read about each one of them and I am impressed with what they have achieved. I care and am interested because I know that your work, your efforts, look to the future while influencing the present. I care that two exceptional artists remind us that flamenco is a living, rich, powerful, universal art… our art. A refined art in which María Pagés and Carmen Linares achieve the harmony of those who evolve and at the same time maintain the essence of tradition.
It matters to and has an impact on me that Adam Michnik is not afraid to practise responsible, rigorous journalism. The fact that, despite his stark personal experiences, this journalist, historian and great advocate of Democracy works for reconciliation between his fellow citizens and the most optimistic Europeanism demonstrates his exemplary spirit. It matters to me that the anthropologist and archaeologist Eduardo Matos Moctezuma has devoted his life to reconstructing and documenting with great scientific rigour what life was like for the inhabitants of pre-Hispanic Mexico. He reveals the past to us so we may understand what we are and what ancient and current societies have in common. I care that the playwright and academic Juan Mayorga thinks that theatre is the art of gathering together –and so the art of the actor-spectator relationship– and that theatre helps us examine real as well as possible lives. It is also important to me that this Award serves so that art, culture, Mayorga's special philosophical and mathematical perspective may be afforded the value they deserve and help us ask ourselves questions. It matters to me that our Laureates in Science research Artificial Intelligence, because these are technologies that are already with us today and which will continue to allow us to advance in this field; so that machines may be Humanity's allies and make life easier for us. Hinton, Hassabis, Bengio and LeCun have shown that the social impact of Artificial Intelligence needs resources and attention. I also care and am very concerned that athletes cannot train or advance their career because they have been forced to flee their country. That is why it is such a great initiative that, thanks to the Refugee Olympic Team and the Olympic Refuge Foundation, athletes in this situation have had the opportunity for some years now to continue their pursuits in order to compete in the Olympic Games.
 And it matters to me that architect Shigeru Ban cares about people who have lost their homes as a result of war, hurricanes or earthquakes; and that he provides them with solutions to live without having to give up the right to privacy and dignity. He is also a reference in terms of sustainable materials. And I also care that Ellen MacArthur has managed to get governments, scientific institutions, major companies and society to work together to make better use of natural resources, to propose solutions to avoid the loss of biodiversity and to explain to us how a circular economy works and what its advantages are. It matters to me, in short, that we are all here celebrating and learning, and that we recognize our Laureates in the best spirit that these times need. That is why I thank all of you who support the Princess of Asturias Foundation in so many, many ways for your efforts and support. We young people are aware that the current situation is not easy, that the world has changed and continues to change, and that the best way to move forward is to maintain the enthusiasm to learn, to equip ourselves with a sense of responsibility and a capacity for effort; to learn from those who know, those who do what they do impeccably, often silently. For this reason, on days like today, listening to, admiring and recognizing the excellence of our Laureates makes us feel that things can always change for the better. Thank you very much.
King Felipe, Queen Letizia and Infanta Sofia listening to Leonor's speech.
Felipe was the Proud Father tonight.
Speaking at the event, King Felipe of Spain, touched on various crucial points i.e. COVID pandemic and its aftermath, the war in Ukraine, the constant flux our world has been for some time, the importance of the event and youth empowerment, "An occasion like this gives us every year the magnificent opportunity to continue knowing stories of effort and excellence, of hope, of illusion, through the work and trajectories of those who really illuminate these Awards. Likewise, it allows us to continue discovering the beauty of this land, the soul and the generous heart of the Asturians. Therefore, we appreciate your affection, your welcome and your hospitality…."
Addressing his daughters, King Felipe said, "Dear Leonor and Sofia, You are becoming more and more aware of the role played by our winners. As Leonor has told us before, you care about their cause and what they have achieved; and you know that they symbolize the best spirit, and that they are a real encouragement for everyone. To you and to all the young people of your generation, I encourage you to look even more in them, in their works, in their efforts and aspirations, in their generosity and in their gratitude. This will help us further to move forward as a society. Because they ultimately represent the values ​​and qualities that are increasingly essential in this 21st century".
Then the event ended with a musical procession and The Royal Family left the venue.
The Foundation was established in 1980 to highlight the role of the Kingdom and Royal Family in the country and the then Prince of Asturias – Felipe, was its first Honorary President who remained the same until 2014 when he became the King of Spain. Since 2014 Felipe's elder daughter Princess Leonor has held the Honorary Presidency of the foundation.
Princess Leonor made her debut at the awards ceremony in 2019. Since then she has been attending the event every year. This year she took two days off from her college in Wales to attend the event. Her fall term break starts on the 28th but she arrived home on the 26th to ensure her timely presence at the big event. Leonor will also be celebrating her 17th birthday coming Monday.
A short video concluding the day's event and style details.
Heading towards evening Style details – Spanish Royal Ladies chose to dazzle the evening in their own personal way.
Queen Letizia of Spain was wearing a black Carolina Herrera Embellished Chiffon-paneled Gazar Midi Dress.
The ankle-length dress features a white ruffled shoulder and neckline. Part of the label's 2018 Ready-to-wear autumn collection, the dress was described as, "Carolina Herrera believes that style is about what you wear to stand out when everyone else is trying to blend in. First seen on the label's Fall '18 runway, this wrap-effect midi dress is made from silk canvas and has a white chiffon panel along the neckline that's intricately embellished with sequins, beads and faux pearls."
The Queen paired the outfit with a pair of diamond earrings that were a gift from the Emir and Sheikha of Qatar.
The Queen wore her Isabel Abdo pumps.
She was carrying a black clutch.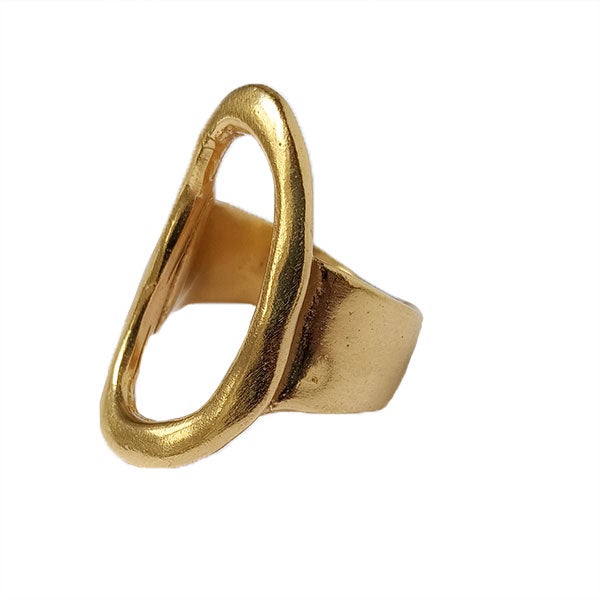 And her Karen Hallam ring was not missing either.
Princess Leonor of Spain chose a black Michael Kors Palm Sequined midi dress. Thanks to letizia_de_princesa_a_reina for the id.
Leonor's dress was modified to make it a bit longer and had an added black strip at the hemline. The $895 dress features a crew neckline cuffed sleeves and a palm all-over print. It was described, "Defined by light-catching sequins, this regular fit mini dress is the perfect piece to rock your glamorous look. Featuring an all-over botanical palm print, this dress is designed with romantic billowing full sleeves and a cinched waist for an ultra-feminine silhouette. "
She paired it with her mother's Chanel Plume earrings.
Princess Leonor teamed up the look with Carolina Herrera leather croc-effect slingback pumps.
Infanta Sofia chose a glittering blue El Corte Inglés Sequined Mini Dress. Thanks to letizia_de_princesa_a_reina for the id.
The dress was a short version of the outfit shown above.
that she once again paired with her navy Lodi suede Mocley-X pumps.
Tomorrow, King Felipe, Queen Letizia, Princess Leonor and Infanta Sofia will present the Exemplary town award.
A wave goodbye from Princess of Asturias, Leonor.