Queen Letizia of Spain was today at the Palace of the Marquis of Salamanca in Madrid where she attended an event marking the 15th anniversary of BBVA Microfinance Foundation. The Foundation supports BBVAMF and its microfinance entities in five Latin American countries (Colombia, Peru, Dominican Republic, Chile and Panama).
The BBVA Microfinance Foundation is a non-profit entity established in 2007 by BBVA within the framework of its corporate social responsibility, to support, with an endowment of 200 million euros and experience of more than 160 years, vulnerable people who have productive activities. Since its creation by BBVA, the BBVA Microfinance Foundation has supported millions of entrepreneurs with small businesses and has disbursed a total of 17,000 million dollars.
The objective of the Foundation is to promote the sustainable and inclusive economic and social development of these entrepreneurs, through its own methodology, Productive Finance. The Foundation is fully autonomous from the BBVA Group, both in its legal status and in its governance and management, and it invests its endowment in the creation and consolidation of a group of microfinance entities in Latin America, whose profits are reinvested in the activity of the Foundation itself. Foundation, without any financial return for BBVA.
The event began with a video showing BBVA Microfinance's work in the last 15 years. Queen Letizia also attended its 10th-anniversary celebration in 2017.
For the day, Queen Letizia brought another familiar look from her wardrobe back. Upon arrival, Queen Letizia was wearing her black Carolina Herrera coat.
Queen Letizia was wearing her Massimo Dutti Limited Edition open-back dress that she first wore in February 2021 for an event at the National Library of Spain.
Part of the Spanish label's limited edition, the dress has a high neckline with back vent and Shoulder pads, a fitted waistline and flared hemline with a back zip and button closure.
Letizia wore the dress with her ufo black belt
and teamed up the look with Magrit pumps.
Queen Letizia wore her Gold & Roses I Am Red Needle Earrings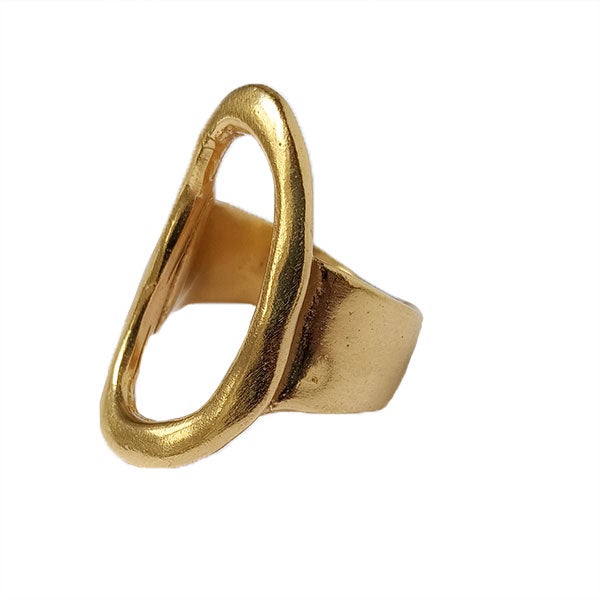 and her Karen Hallam ring.
She was carrying her Nina Ricci bag.
Next, we will see Queen Letizia tomorrow when she will attend visit Niño Jesús University Children's Hospital in Madrid to learn about the "Yo Cuento" Project. Quite possibly, it would be Letizia's last engagement of the year.