Today, giving us all a very beautiful surprise The Duke and Duchess of Cambridge released 2 official portraits of Prince Louis and Princess Charlotte. The picture was released as a thank you to all the best wishes couple received on the birth of Prince Louis and the 3rd birthday of Princess Charlotte.
In the first pic, Charlotte is kissing her younger brother. The picture was taken by their mother, The Duchess of Cambridge, last Wednesday 02nd May when the little Princess turned 3. Adorable Charlotte looks so grown up in this pic holding her 2 weeks old brother.
The Duke and Duchess of Cambridge are very pleased to share two photographs of Princess Charlotte and Prince Louis, taken by The Duchess at Kensington Palace.

This image was taken on 2nd May, on Princess Charlotte's third Birthday. pic.twitter.com/H5VVgIwRGp

— Kensington Palace (@KensingtonRoyal) May 5, 2018
The second picture released by the Duke and Duchess is of their younger son Prince Louis. This picture was taken by The Duchess of Cambridge at Kensington Palace on 26th April.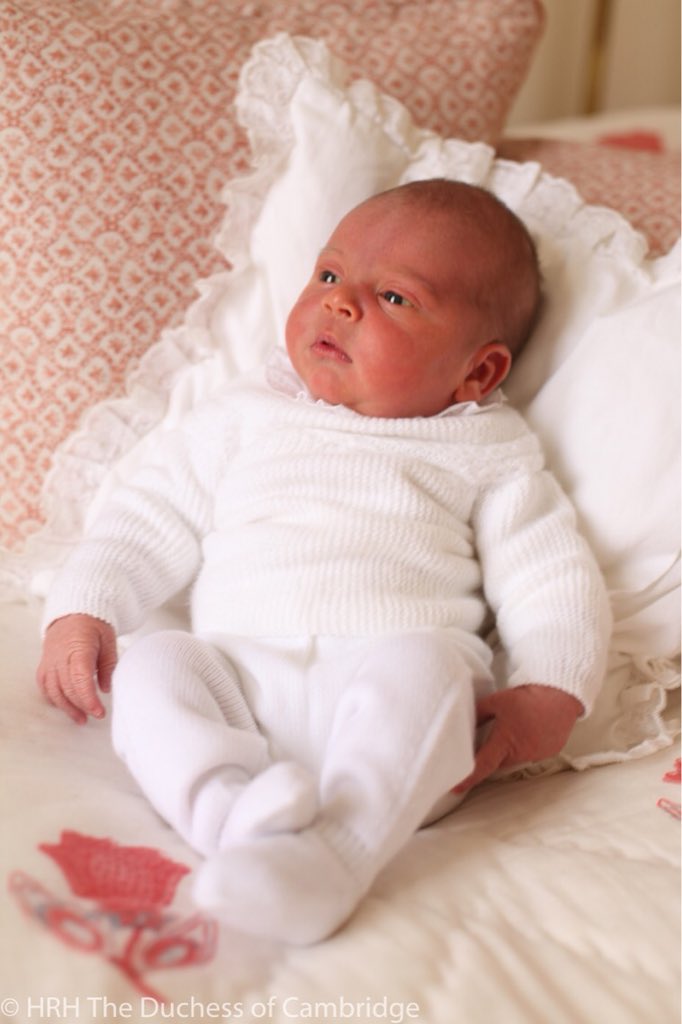 The picture of Charlotte and Louis also reminds us of the official portrait released on the birth of Princess Charlotte.
Last year during an interview, Prince William revealed that Catherine is a keen amateur photographer and takes photos of the children "every day". The portrait of Charlotte and Louis seems like a random moment captured by the Duchess perfectly.
Another interesting fact about the portrait is the sweater worn by Princess Charlotte. Do you remember it?  No, let me refresh your memory!!
It is the same sweater Prince George wore in the official portrait issued on the 90th birthday of their Great-Grandmother Queen Elizabeth II, in which Her Majesty shared the spotlight with her all great-grandchildren.