Following the Life and Style of Gorgeous Queen of Spain – Letizia. Married to Spanish King Felipe VI, Letizia is mother of two adorable daughters, Princess Leonor and Infanta Sofia. A Ph.D. dropout, christened as Letizia Ortiz Rocasolano,
Spanish Queen was a famous journalist for ABC and EFE before becoming a news anchor at CNN+ and Televisión Española before marrying the then Prince Felipe in 2004. Letizia was born on September 15 in 1972 in Oviedo, a town in the Kingdom of Asturias. The Spanish heir or heiress is titled Prince or Princess of Asturias.
Embed from Getty Images
Letizia met Prince Felipe in 2002 at a dinner party. Letizia was already known name in Spanish society because of her successful career as journalist. It has been reported that Letizia apparently refused Felipe four times before saying yes when he asked her out for the first time. Before meeting Felipe, Letizia was married for an year to  Alonso Guerrero Pérez but the marriage lasted only 1 year and she was already divorced by the time she met Felipe.
Felipe and Letizia kept their love story away from the media and public eye, and in November 2003, Royal Palace announced their engagement, it came as a shock to the whole country and international community. Nobody knew that the Spanish heir to the throne was even dating someone. Felipe proposed Letizia with a 16-baguette diamond engagement ring with a white gold trim.
The couple got married in May 2004. Letizia's bridal gown was designed by Spanish fashion designer Manuel Pertegaz, her bridal shoes by Pura López; and the veil, a gift from Felipe to his bride, was made of off-white silk tulle and hand-embroidered with detailing. The wedding was attended by many foreign royals.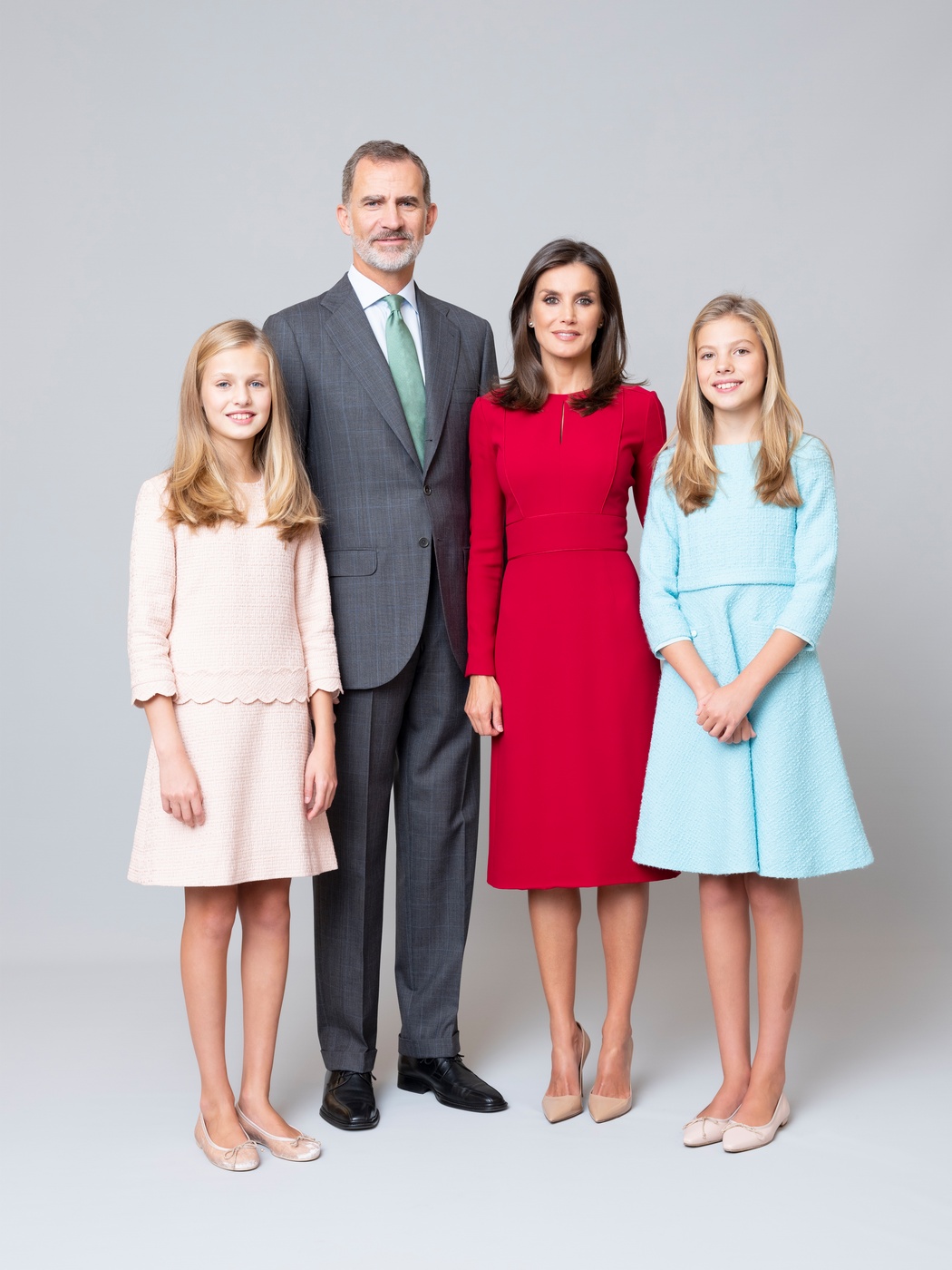 Felipe and Letizia have two daughters together, Princess Leonor born on October 31 in 2005 and Infanta Sofia born on 29th April in 2007.
Letizia left her job before getting married but took on many important causes as her public profile. Queen Letizia has been a very keen advocate of Mental Health, Education and Cancer Federation and Rare Diseases. Letizia also has also been working regularly with UNICEF, WHO and Spanish Red Cross.
Queen Letizia is one of the busiest Royal women in the world. People who have work with her, her patronages, and public in general respects Letizia for her work ethic, associations and dedication. Very discrete in nature, Letizia likes to keep her private life away from the media and public eye while giving her royal duties the best.
Queen Letizia of Spain is known for her very chic and edgy style that has equal grace and elegance to it.  Letizia's Style is mix of high-street and high end that can be emulated very easily. Find more about Queen Letizia's Life and Style below.
Explore All Posts