Queen Letizia of Spain is on 4 days long Cooperation trip to the Dominican Republic and the Republic of Haiti. After visiting the Dominican Republic successfully today Letizia arrived in Haiti.
Her first engagement in Haiti was a working meeting at the Technical Cooperation Office of Haiti on Tuesday evening.
Letizia arrived at the Technical Cooperation Office and was received by the General Coordinator of the Office.
The meeting was attended by representatives of Spanish cooperation in the Republic of Haiti, representatives of NGOs, technical staff of the Technical Cooperation Office of Haiti, and representatives of international organizations.
Letizia toured the office and was briefed about the various facilities and activities of the OTC.
The 45-year-old Queen of Spain was chic and stylish on the 3rd day of her Caribbean tour. Letizia chose an all-pink for her first engagement. She was wearing a pale pink fluid jacket with a matching loose Pajama.
The jacket features a lapel collar and a belt that Letizia kept untied. The outfit is a creation of  Spanish high-street brand Intropia.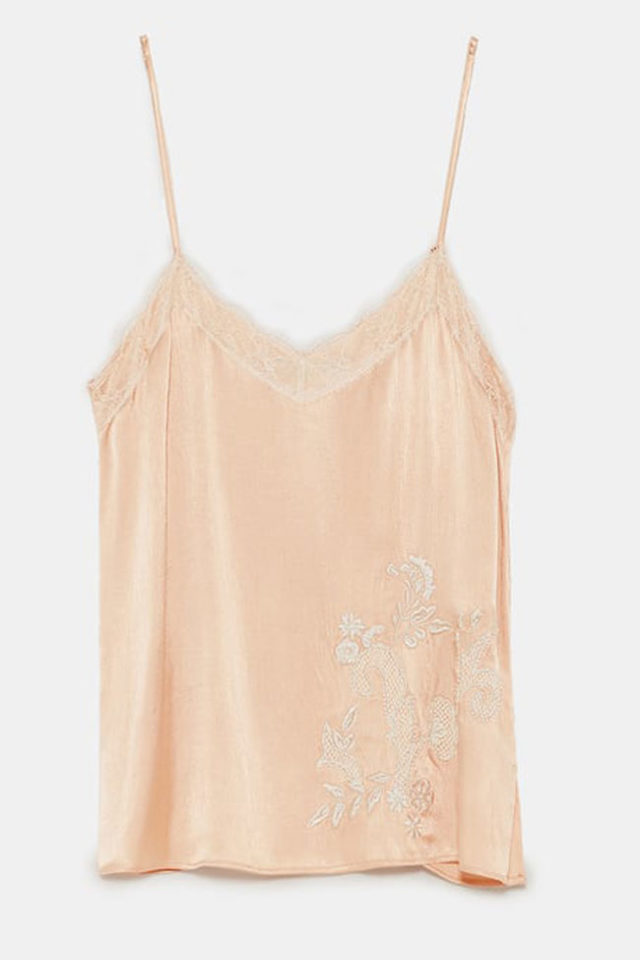 Underneath the jacket, Letizia wore rose nude top from Zara. The Lingerie top features V-neckline with adjustable fit and adjustable shoulder straps and embroidered detail on the front side with low side openings. The top is available on Zara store for €29.95.
Letizia premiered another pair of footwear today. She wore pink leather Moccasins from Uterqüe. Made of cowhide the stylish pair features a golden chain on the front and is available at the online store for €89.
So far Letizia has kept her wardrobe choices on the trip low-key yet undeniably stunning. Tomorrow is another busy day for the Queen in Haiti.