Queen Letizia of Spain presented the "UNICEF Spanish Committee Awards 2019" in Madrid today.  The winners in the three international categories were the pedagogue and thinker Francesco Tonucci, the Pablo Horstmann Foundation and the National Radio program of Spain "Five Continents".
A brief introduction of the winner of this year's award was presented via a video presentation.  UNICEF promotes the rights and well-being of all children and, together with its partners, works in 190 countries and territories to transform that commitment into practical actions, focusing especially on reaching the most vulnerable and excluded children for the benefit of everyone, everywhere.
After the presentation, Queen presented the awards to the winners.  The UNICEF Spanish Committee Awards recognize the commitment of people, institutions or groups that contribute to changing the lives of the most vulnerable children and to advance in the defence of children's rights. UNICEF believes that it is essential to reward the work and effort of these people, groups and institutions that strive every day to make a better world for all, and especially for the most vulnerable children.
With this recognition, the jury also wanted to highlight and value the work of the program as a public service, and the quality of its reports, with coverage and dissemination worldwide, which have addressed the crucial issues related to childhood and also do not get the attention of general administration and media.
Before leaving, Queen stood with winners for a memorable photograph.
Keeping her style low-key, Queen Letizia chose navy Massimo Dutti floral print Cupro dress that we first saw at Easter Service in April this year.
She topped it with the same blue belt she used last time from the same label.
Letizia paired the outfit with Carolina Herrera navy slingback pump that she also owns in other colours and
Navy 'Baret' handbag from Carolina Herrera.
Queen finished her look with Tous New Romance earrings that are were debuted in July 2018.  The earrings are detachable and today Letizia wore only the stud part.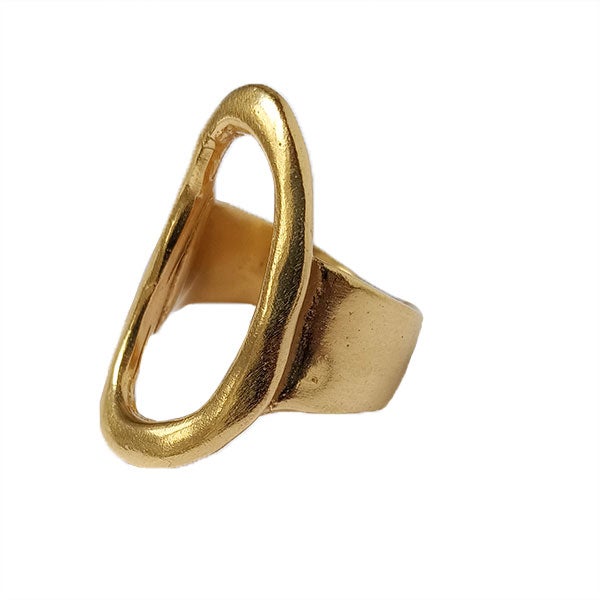 Once again Queen chose to not leave behind her yellow Gold Karen Hallam ring.