King Felipe and Queen Letizia of Spain presided over the act of delivery of the Accreditations corresponding to the eighth edition of "Honorary Ambassadors of the Spain Brand", a distinction granted by the Forum of Renowned Spanish Brands, which celebrates its twentieth anniversary, and on this occasion have relapsed in Ana Botín, Isabel Coixet, Carolina Marín, Francisco Mojica, the Professional Football League, the ONCE, the Paradores Network and José Luis Bonet.
The event was held at the Central Courtyard of the Royal Palace of El Pardo in Madrid. The royal couple posed for the group photograph with the Honorary Ambassadors of the Spain Brand.
Then they attended a meeting before presenting the accreditations to the new ambassadors of the 8th edition of the "Honorary Ambassadors of the Spain Brand".
This year's accreditations consists of a statuette and a diploma. Felipe and Letizia presented the accreditation that is granted by the Forum of Renowned Spanish Brands (FMRE), with the aim of publicly recognizing the natural or legal persons that with their work contribute, with their exemplary professional career, to the strengthening of a positive image of Spain abroad.
This recognition is granted biennially and with the approval of the Ministry of Foreign Affairs, European Union and Cooperation, in eight categories.
The jury that met at Casa de Mediterráneo (Alicante) last Monday, July 9, 2019, decided the new Honorary Ambassadors of the Brand in its eighth edition that were categorized into Business Management, Art and Culture, Sports, Science and Innovation, International Relations, Social Action, Tourism and Gastronomy, Extraordinary Accreditation.
Embed from Getty Images
Now to What Letizia Wore – Queen kept her looking stunning yet elegantly chic for the event.
Letizia was wearing orange Zara Voluminous Sleeves Blouse. Thanks to Nuria for the id. The Flowing blouse featuring a round neckline, long puff sleeves with cuffs and a buttoned opening in the back.
Queen paired up the chic blouse with her Roberto Verino Jacquard Pencil Skirt.
For the day, Letizia chose her Manolo Blahnik Snake-skin pumps.
Her Gold & Roses Crawler Skyline Earrings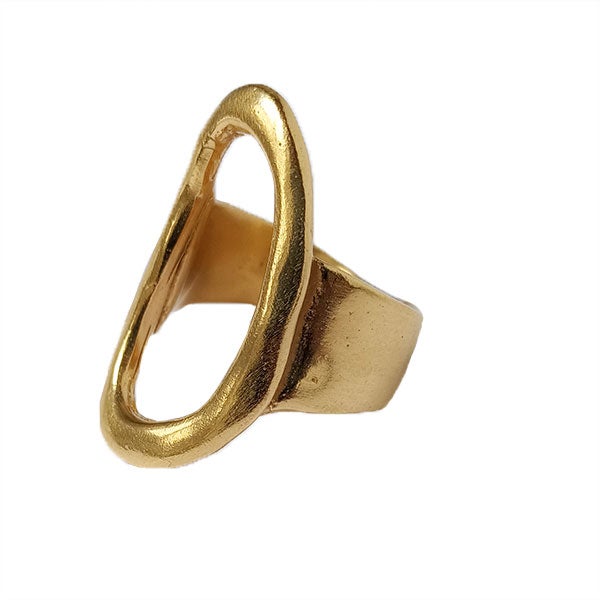 and Karen Hallam ring finished the look.