Today Queen Letizia chaired a working meeting of the Association for the Prevention, Reintegration and Care of Prostituted Women, where she was informed of the purposes and work of the Association at the Associated Center of the UNED Madrid Escuelas Pías.
The meeting took place as per the Collaboration Agreement established by APRAMP with the National University of Distance Education (UNED).
The Association for the Prevention, Reintegration and Care of Prostituted Women (APRAMP) has the mission of preventing and eradicating sexual exploitation and trafficking in human beings, defending and promoting the rights of persons suffering from sexual exploitation and to recover their freedom. , the dignity and autonomy necessary to undertake a life outside the control and abuse of its exploiters.
The agenda of the meeting,  in which women survivors of trafficking have participated, was to analyze the opportunities that have been found during this course, thanks to which their professional experience with an official degree is accredited for the first time, and how during this training They have developed skills and strategies to perform their current job as mediators, carrying out the detection and monitoring of victims.
After the meeting, Her Majesty the Queen held a meeting with the leaders, professors and employees of the UNED and with the students of social mediation.
For the day, Queen Letizia kept her look professional and minimal.
Upon arrival, she was wearing her cream wool long coat.
She wore Boss Jericoa Stretch Wool Double Breasted Blazer and Tiluna Stretch Wool Ankle Trousers.
Letizia paired the suit with Hugo Boss Women's Mayfair 90-pa Closed-Toe Pump.
She was carrying herFurla Metropolis mini crossbody bag
Queen Letizia wore Gold Huggie Hoop Earrings debuted during Cuba visit.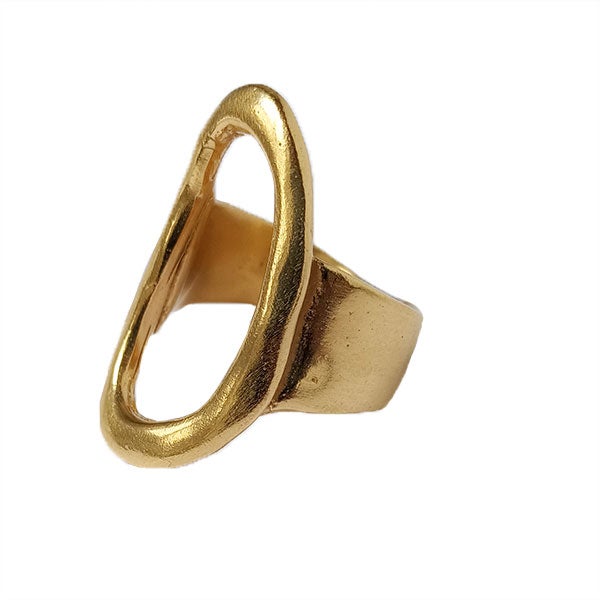 Her ever-present Karen Hallam ring was still on her finger as expected.