Queen Letizia of Spain attended the working meeting of the Spanish Federation of Rare Diseases (FEDER) at the FEDER headquarters in Madrid. The meeting was scheduled to take place two weeks ago but was cancelled due to the brutal snowstorm Madrid saw earlier this month.
Upon her arrival at the federation headquarters, Mrs Letizia was received by the president of FEDER, Juan Carrión, and in front of the meeting room she greeted the director of the federation and its foundation, Alba Ancochea, and Rebeca Simón, journalist specialized in the digitization process of this organization.
The Spanish Federation of Rare Diseases (FEDER) was established in 1999 with the aim of being the speaker of the more than three million people who live with any of these pathologies in our country. Throughout these more than 20 years, the entities and associations that have joined forces have gone from seven to more than 370. Together, they represent more than 1,300 pathologies and almost 97,000 people. Despite the decentralization of rare diseases, they have a presence throughout the Spanish geography and have expanded their action beyond our borders.
Letizia, who held a meeting in September last year, in which she learned about the impact of COVID-19 on families living with these diseases, met again to inquire about the evolution of the pandemic in people with rare diseases. Today's meeting was organized to learn about its roadmap in 2021, which will be especially marked by a transversal strategy against the vulnerability that arose before, during and after COVID-19.
Every year, Doña Letizia meets with the federation at the beginning of the year to learn about the challenges and opportunities it faces. The entire Board of Directors of the entity, including its new members, participated electronically in the meeting in a session. The rare diseases are usually chronic, multisystemic and degenerative- to which now the consequences of a health crisis are added. 9 out of 10 people in the group have seen their pathology care interrupted, especially in relation to social care and access to therapies.
The foundation will be offering special attention to especially vulnerable groups such as "pregnant women, unique cases in Spain, ultra-rare diseases or minors treated by the Child Protection System", according to Juan Carrión. In this line, the Queen has learned how FEDER also seeks to extend this attention to the most vulnerable by betting on aid both to entities with less capacity for action and to research projects on newly identified needs, such as cases without diagnosis or visibility to rare diseases in adulthood.
The FEDER meeting also discussed Foundation's activities for the World Rare Disease Day that it celebrates on February 28, as well as the upcoming challenges in raising awareness of future generations, through projects focused on sharing good practices. All this, linked to the impact of COVID-19 and its future. And all this without losing sight of the international projection of the organization, whose efforts will focus this 2021 on achieving a UN resolution on rare diseases, for which it has been working since 2018 together with the international associative fabric as well as raising awareness among the political decision-making agents.
Embed from Getty Images
For the day, Queen Letizia of Spain chose an all-black outfit. Letizia was wearing her Hugo Boss Ajanisa Windowpane Check jacket that she debuted in April 2020.
Today, Letizia paired the jacket with a black jersey top and slim-fit trouser from the same label.
Queen was wearing her Hugo Boss 'Royal' pointed toe Flats.
Letizia finished her look with Gold & Rose white gold and diamond double dagger earrings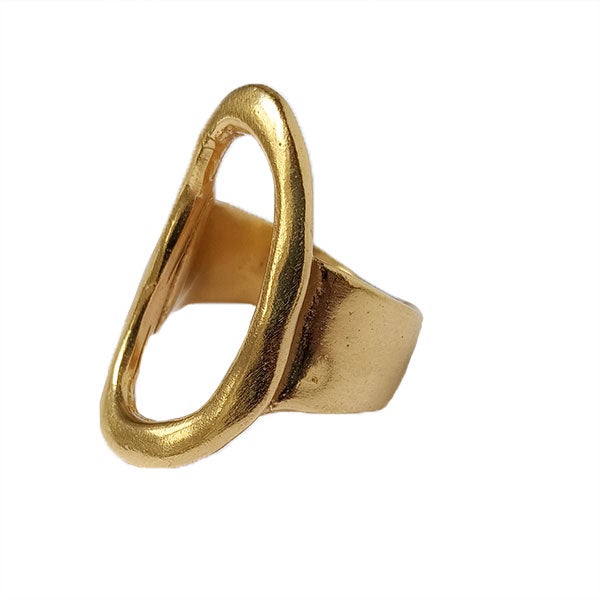 and Karen Hallam signature ring.
---
Do you remember a mysterious huge green diamond ring that Queen Letizia of Spain wore for a couple of months back in 2017?
Nuria Tiburcio tried to solve the mystery as Russian Jeweller Fabergé posted a picture of their €25000 Emotion collection that looks pretty similar to Queen's ring on their Instagram Page. The designer's team told Nuria Tiburcio, "Indeed, it looks a lot like our rings from The Emotion Collection or the creations of Frédéric Zaavy", but they could not confirm whether it was actually their piece or not.