Spanish Queen Letizia visited the exhibition "Concepción Arenal – The Humanist Passion 1820-1893", organized by the National Library of Spain and Spanish Cultural Action at the National Library of Spain in Madrid to mark the 200th birth year of the great Spanish thinker Concepción Arenal.
Born in Ferrol, Concepción Arenal was the most important thinker of the 19th century and a key figure in Spanish culture in the forging of a liberal national consciousness. She was known for her dedication to charities and her efforts in defending prison reform when Spanish prisons were nothing more than squalid buildings where the prisoners were crowded in any way and without expectations of social reintegration.
Arenal was the first woman, and a pioneer in her time, who fought to defend the need to reincorporate the prisoners back into society so that they have a second chance.
The exhibition is organized to highlight the work of this great Spanish thinker's personal life and her contribution. To make Arenal see as a woman moved by an intense passion to know, to understand and to contribute to the improvement of her world. Passionate in her affections and disaffections, she was distant in conventional relationships but warm with her own and compassionate with the most disadvantaged.
The exhibition is structured in eight biographical spaces (Ferrol, Armano, Madrid, Potes, Coruña, Madrid, Gijón, Vigo) in which she lived, thought, wrote, loved and repaired texts, manuscripts, objects and images linked to her life.  Queen Letizia during the tour of the exhibition.
Another four thematic spaces are articulated with these, or being shown in parallel (loves and heartbreaks; models and values; Who am I? Portraits; Concepción Arenal activist, its causes). Parallel to this biographical tour, images of Spain of the time are being shown, which contextualize the experiences and activities of Arenal.
For the day, Queen Letizia was wearing a Massimo Dutti Limited Edition open back dress from the 2020 Autumn-Winter collection. Thanks to Nuria for the id.
The $299.00 dress currently on sale for $89.90 is uniquely sophisticated and feminine, designed to become the centre of attention on any occasion.
Queen Letizia wearing the Massimo Dutti Limited Edition open back dress.
Part of Spanish label's limited edition, the dress has a high neckline with back vent and Shoulder pads, a fitted waistline and flared hemline with back zip and button closure.
Another look at the fabric and back detailing.
Upon arrival, Queen Letizia was wearing a black Carolina Herrera Cape style wool coat that she debuted in 2017.
Queen Letizia teamed up the dress with her Lodi Ombre pumps.
She was wearing her gold bamboo hoops and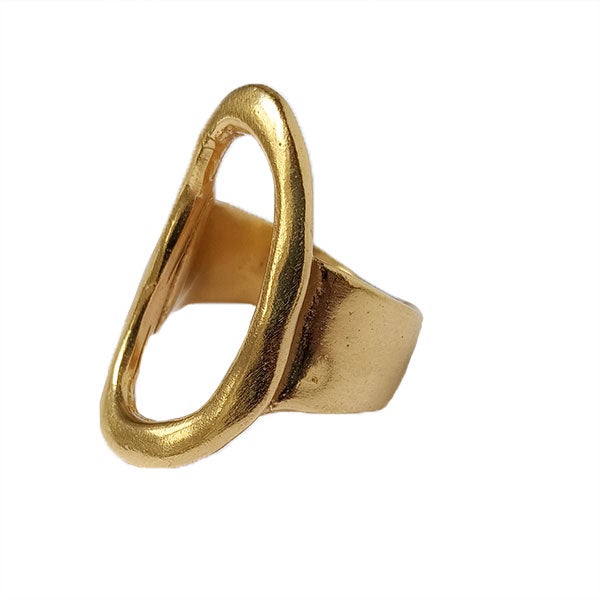 Karen Hallam ring.