King Felipe and Queen Letizia of Spain visited the Headquarters of the Cervantes Institute at Alcala de Henares in Madrid to mark the International Book Day. The Book day is an annual event organized by the United Nations Educational, Scientific, and Cultural Organization (UNESCO) to promote reading, publishing, and copyright. The first World Book Day was celebrated on 23 April 1995 and continues to be recognized on that day.
Every year on this day, King Felipe and Queen Letizia present the Cervantes Prize at the University of Alcalá but this year due to the pandemic, the prize was delivered to the winner of this edition poet Francisco Brines.
The Cervantes  Institute is the public institution created by Spain in 1991 to universally promote the teaching, study, and use of Spanish and to contribute to the dissemination of Hispanic cultures abroad.  It is present in 88 cities in 45 countries, through its centers, classrooms, and extensions, on the five continents. In addition, it has two offices in Spain, the headquarters in Madrid and the headquarters in Alcalá de Henares.
The Royal couple also enjoyed a theatrical performance of two actors from the young National Classical Theater Company who performed a dramatized reading of a fragment of Lope de Vega's play "El Perro del hortelano" followed by actor José Sacristán, who read a story by Miguel Delibes "El Pueblo en la Cara", a poem by Mª Elena Walsh "Estación Claridad" and a verse by Antonio Machado "Don Francisco Giner de Los Ríos".
A commemorative plaque was unveiled to mark the day. Felipe and Letizia held a brief meeting with the attendees, among whom were representatives of the students of the University of Alcalá. During this year the Instituto Cervantes focuses on the inauguration of two spaces.
The first is the patrimonial library of the Instituto Cervantes, in the Colegio del Rey – its headquarters in the city of Complutense – with a sample of contemporary poetry curated by Jesús Munárriz. The second, the presence of the Cervantes Institute in the Center of Resources for Learning and Research (CRAI) of the University of Alcalá de Henares, in Plaza San Diego, with the availability of more than 10,000 works on Teaching Methodology and Learning Spanish and Applied Linguistics.
Embed from Getty Images
For the day, Queen Letizia of Spain chose a simple yet stylish look. She was wearing her blue Massimo Dutti Ribbed knit dress that was debuted in  June 2020.
The €79.95 gorgeous dark blue Massimo Dutti V-neck dress with belt features long sleeves, ribbed detailing on the bodice, tie belt, and flared skirt.
Embed from Getty Images
Upon arrival, Queen was seen wearing her white Felipe Varela coat.
Today, Letizia teamed up the dress with Magrit blue leather pumps with black detailing.
She was carrying her Magrit Hawa clutch.
Letizia finished the look with her Bulgari aquamarine hoops and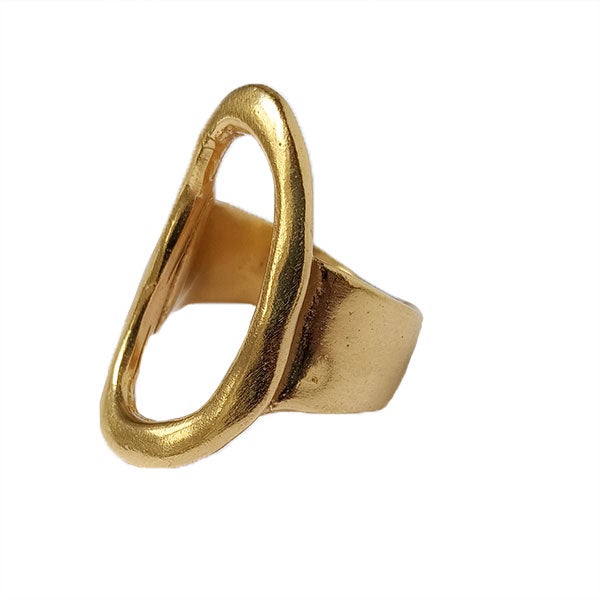 her Karen Hallam signature ring.