Queen Letizia of Spain attended the reopening of the Royal Monastery of the Descalzas Reales in Madrid. Managed by the National Heritage, the Museum went through a renovation that included the restoration of more than 50 works.
After 20 months of closure, the 16th century Royal Monastery will open to the public on Friday, December 3rd, with improved facilities.
Juana de Austria (1535-1573), the youngest daughter of Emperor Charles V and Princess of Portugal, converted her home to a monastery of Poor Clare nuns in the 16th century.
The Monastery has been cataloged as an Asset of Cultural Interest, also obtaining the distinction of European Museum in 1987. The religious community of Franciscan Poor Clares established in 1559 is popularly known as the Royal Barefoot, a name that is due to wearing simple sandals at any time of the year.
Queen Letizia was given a tour of the museum by the curator of the National Heritage, Ana García, and technical architect, Andrea San Valentin.
For the day, Queen Letizia chose a familiar style that we first saw in January this year.  She was wearing her beige long wool coat with lapels and a belt.
Embed from Getty Images
Nuria Tiburcio noted that the coat that was always assumed to be from Felipe Varela is actually from Caramelo – a Spanish label that shut down in 2016 and reopened in 2019. Letizia has had this coat in her wardrobe for many years.
her Hugo Boss glen check print suit that she debuted in January 2020. The suit consists of Jalorra Blazer and matching trousers.
Embed from Getty Images
Underneath the suit, Letizia was wearing a light brown wrap-style top that remains unidentified.
Queen paired the outfit with her Hugo Boss camel block-heel pumps.
She was wearing a pair of UFO gold hoops and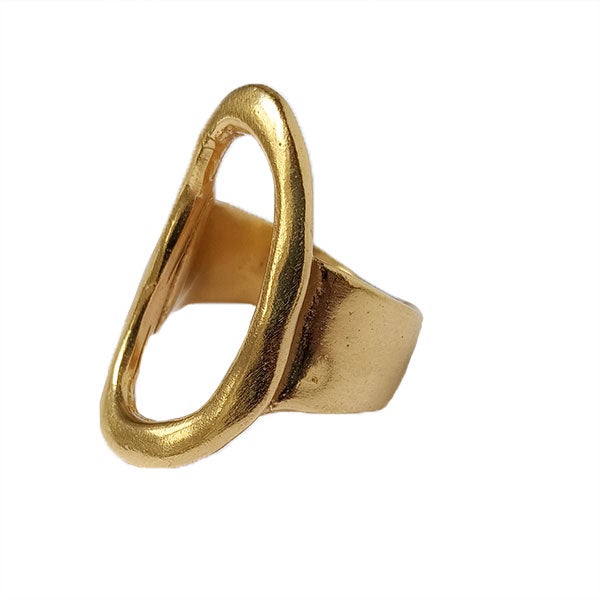 Her Karen Hallam ring.