King Felipe and Queen Letizia of Spain presided over the presentation of the National Innovation and Design Awards 2021 at the Congress Palace in Valencia. The awards were presented in 6 different categories.
The annual awards recognize the individuals and entities who have made some essential innovations that play a key role in the development of their professional strategy and business growth or who have contributed significantly to improving Spanish reputation in the field of design and innovation. The winners of this year's edition included Eduardo Anitua (Innovative Career), Cosentino S.A. (Large Company), CerTest Biotec S.L. (Small and Medium Enterprises), Jaime Hayon (Professionals), Expormin S.A. (Companies), and Danny Saltaren (Young Designers), with a special mention for Ramón Úbeda.
The awards are strictly honorary in nature, except for the National Innovation Award in the "Small and Medium Business" category, with an economic endowment of 30,000 euros, the National Design Award in the Professional category, endowed with 30,000 euros, and the National Design Award in the Young Designers modality, which has an economic endowment of 15,000 euros.
For the day, Queen Letizia brought a combo of familiar looks back.
She was wearing her off-white Maksu blouse that we first saw in January 2021.
Embed from Getty Images
Letizia paired the blouse with a flared skirt that remain unidentified.
She topped the skirt with her Burberry belt.
Upon, arrival, Queen was wearing her black Carolina Herrera coat.
Letizia teamed up the look with Magrit pumps
and her Nina Ricci Marche Chaine Shoulder Bag.
Her Gold & Roses Jardin de Aire Earrings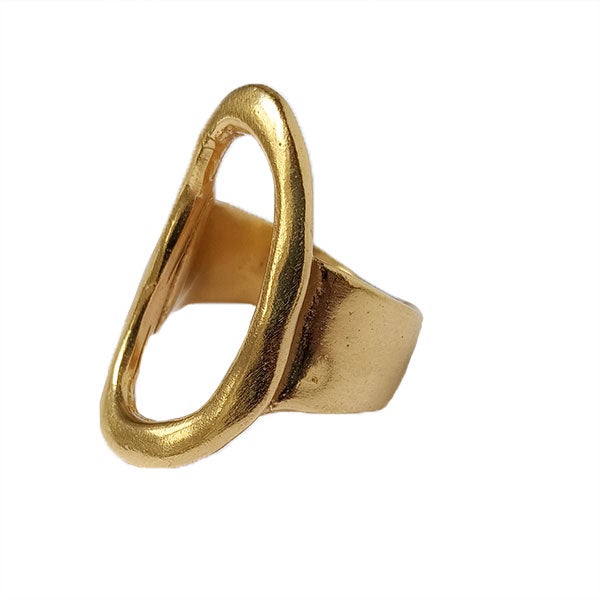 and Karen Hallam ring completed the look.