King Felipe and Queen Letizia of Spain travelled to the University of Alcalá de Henares to present the 2021 Miguel de Cervantes Award. This edition's winner is Uruguay-born author Cristina Peri Rossi for her creative work with Spanish and Latin American writers.
Yesterday the Royal couple attended the lunch with the author, jury, and 100 other dignitaries ahead of the annual award ceremony. Upon their arrival at the University of Alcalá de Henares, Their Majesties the King and Queen were received by the President of the Government, Pedro Sánchez, and by the Chief General of the General Air Command, Juan Ángel Treceño.
The couple was welcomed with formal honors. King Felipe inspected the Guard of honor before meeting the local authorities and University administration. The annual event began with the interpretation of the National Anthem, by the "Ciudad de Alcalá" Orchestra.
Endowed with 125,000 euros, the Miguel de Cervantes Award is given to a writer who, with their work as a whole, has contributed to enriching the Hispanic literary legacy. The Cervantes Prize can be awarded to any author whose literary work is written entirely, or in essential part, in Spanish. For the last two years, the annual ceremony was being postponed due to the pandemic.  The event ended with the interpretation of "Gaudeamus Igitur", by the Choir of the University of Alcalá de Henares.
The jury has awarded the prize to Peri Rossi for "recognizing in her the trajectory of one of the great literary vocations of our time and the scope of a writer capable of expressing her talent in a plurality of genres. Cristina Peri Rossi's literature is a constant exercise of exploration and criticism, without shying away from the value of the word as an expression of a commitment to key issues in contemporary conversation such as the condition of women and sexuality.
Embed from Getty Images
For the day, Queen Letizia chose to make a new look with some familiar pieces from her wardrobe.
Upon arrival, Letizia was wearing her blue Carolina Herrera cape (shown here in black).
Embed from Getty Images
Underneath the cape, Letizia was wearing her blue Carolina Herrera dress that we first saw in February 2020 in the official photographs Palace released for media use.
Here is a look at the official portrait in which Letizia wore the dress.
Letizia again wore the dress in July 2020 for an event paying tribute to the victims of COVID-19. She also has the same style in red.
Letizia teamed up the look with her Magrit Monica leather pumps
and her Magrit Hawa clutch.
She was wearing her Bulgari Aquamarine hoops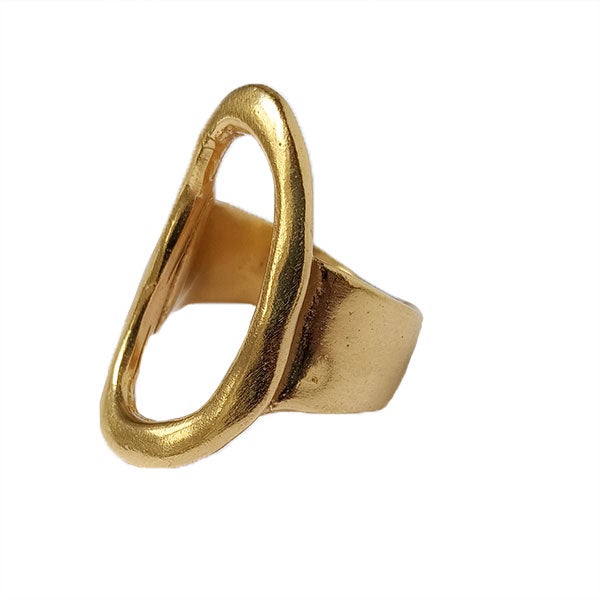 and her Karen Hallam ring.