King Felipe and Queen Letizia of Spain today headed to Barcelona for the 2021 National Research awards. The couple presented the awards at the Auditorium of the Barcelona International Convention Center (CCIB). Established in 1982, these awards are the most important recognition in Spain in the field of scientific research. They aim to recognize the merit of Spanish researchers who are carrying out outstanding professional work of international relevance in their respective areas of research and scientific fields, and who contribute exceptionally to the advancement of science, to a better understanding of human beings and their coexistence.
Each award is endowed with 30,000 euros for each of the categories. This is the second time that 10 awards are given.  In this edition, a total of 119 applications have been received. Of the 115 who were admitted, 27 were women and 88 men.
This year's winners included Francisco José García Vidal, Hermenegildo García Gómez, Montserrat Vilà Planellas, Luis Vega González, María José Alonso Fernández, Jesús Fernando San Miguel Izquierdo, Purificación Muñoz Cánoves, Aníbal Ollero Baturone , Jordi Galí Garreta and Margarita Díaz-Andreu.
After the award ceremony, the round table "Present and future challenges of research in our country" took place followed by King Felipe's speech in which he said, "in order to reach reasoned conclusions, one must start from the observation of all realities, of the facts, with an open mind and a critical spirit that also provokes doubt, contrast, and verification. Only in this way, by connecting with Science, fostering knowledge, and promoting a society with a broad and deep scientific base, can the harmful effects of disinformation be neutralized, as well as banish prejudices".
Embed from Getty Images
For the day, Queen Letizia brought back her red Carolina Herrera Kimono dress that she wore in Sweden in November 2021.
The dress is part of the label's 2014 collection.
Today, Letizia paired the dress with white accessories. She was wearing white Magrit Dalila pumps.
And carried a matching Magrit Lea bag.
The Queen paired the outfit with her diamond and citrine earrings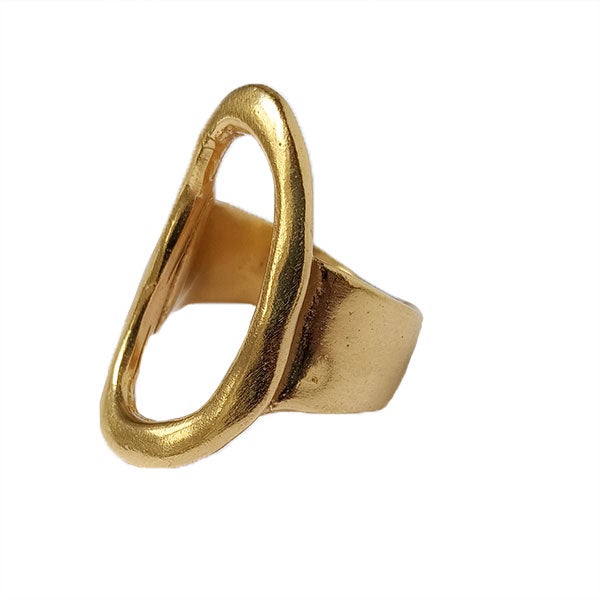 And her Karen Hallam ring.