Queen Letizia of Spain presided over the act of the "World Red Cross and Red Crescent Day" in Valencia that highlighted the importance of Red Cross staff and volunteers who save lives and assist vulnerable communities around the world. World Red Cross and Red Crescent Day are celebrated on May 8, coinciding with the birth of Henry Dunant, its founder. The philanthropist and Swiss businessman Henry Dunant were on a work trip in Algeria when he decided to travel to Solferino to meet Napoleon III. On June 24, 1859, just after his arrival, the war between the Austrian and Franco-Piedmontese armies began. The fight ended with almost 40,000 wounded or dead.
After receiving the greetings of the government officials and Red Cross authorities upon arrival, Letizia stood for a group photograph.  The event began with the projection of the video "Ukraine needs us".
The theme of this year's commemoration revolves around the 7 principles of the Red Cross and Red Crescent, to make them known and share them with society through the motto "Be Better" recognizing the COVID heroes, La Palma Volcano front line volunteers, and those who volunteered in the armed conflict in Europe. In 2021 alone, the Red Cross has reached almost 15 million people, taking into account that, in this second year of the pandemic, the "Red Cross RESPOND" plan served more than 2.5 million people.
Then Queen Letizia presented the Red Cross Gold Medals to this year's winners including the wheelchair athlete Nilofar Bayat who managed to escape from Afghanistan.
Congratulating the winners, Queen Letizia said, "We are here to help you, " is the phrase that jumps out when you open the website of this entity, we are here to help you. Hard and accredited work, hard work as always, but more intense in recent years, has made the Red Cross continue to grow, to be prepared, and it also reflects the good part of the human being: empathy, understanding, unity, love, help, awareness of the other. Humans caring for other humans".
For the day, Queen Letizia chose a gorgeous look. Letizia was wearing a Cayro Ring Detail Dress.
The 61.90 dress is described as, a "Dress with openings in the midi cut. Ring detail in the same tone. The inner lining of the same fabric, with shoulder pads and a zipper on the back. Composition:"
Queen Letizia paired the outfit with CXC E0076 Earrings. Thanks to Nuria for the id.
Letizia was wearing her Carolina Herrera Fuchsia slingback pumps
And carried her Carolina Herrera Initials Insignia Satchel.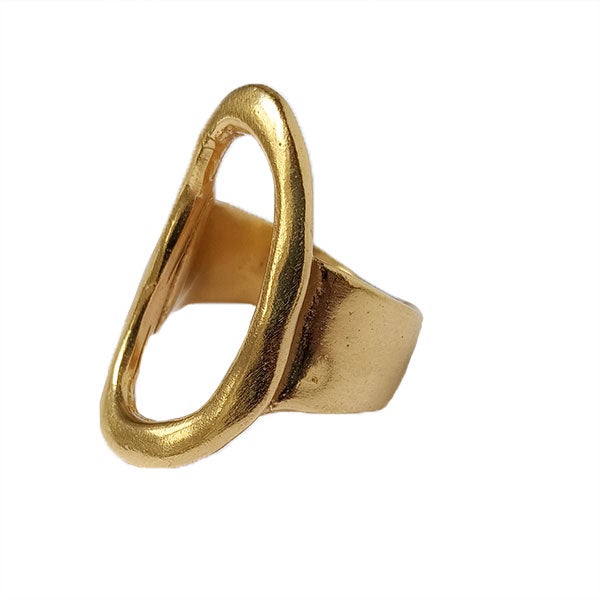 Her Karen Hallam ring was not missing either.