King Felipe VI and Queen Letizia of Spain inaugurated the University Hospital of Guadalajara's expansion.
Queen Letizia will be marking a big milestone tomorrow  – her 50th birthday. So far Palace has not announced any big plans that might be due to two reasons – first Queen Letizia herself does not like to make a fuss about her personal life and second the death of Queen Elizabeth II last week.
Upon arrival at the University Hospital, the Royal couple was received by the President of the Castilla-La Mancha Community Board and other authorities.  On January 25, 1982, the University Hospital of Guadalajara was formally inaugurated and days later it received its first patient. Guadalajara Hospital celebrated its 40th anniversary last January.
The event began with a presentation about the newly built expansion of the hospital and the various facilities it provides. Then a plaque commemorating the event was unveiled.
Felipe and Letizia toured the new hospital building and learnt about the services and facilities from the staff and authorities. The expansion of the hospital will double the surface of the Hospital and increase its capacity and portfolio of services, which will help the local population of the province which has also increased since the original hospital's establishment.
The Royals visited the emergency room continuing through the treatment room, observation, vital box, pediatric emergencies, traumatology and general surgery and the Radiology Area. The visit continued on the second floor in the Oncohematology Hospitalization Area and the Oncohematology Day Hospital.
During the tour of the hospital, the King and Queen had the opportunity to talk with the specialist professionals assigned to each area when this sector of the hospital centre begins its activity. The Hospital currently serves a population of around 250,000 inhabitants and is the reference centre for 288 municipalities throughout the province.
Outside the hospital, King and Queen met with the public and stopped for a small walkabout.
Moving towards Queen Letizia style – To visit the University Hospital of Guadalajara Queen Letizia raided her elder daughter Princess Leonor's wardrobe.
Letizia was wearing a white &Other Stories printed collarless button-up blouse that Leonor wore in April this year during a Cyber conference that was also her second solo engagement.
Queen Letizia teamed up the look with her Hugo Boss Hotaru Wide Leg Trousers that she first debuted in 2016.
The Queen was wearing her Mint Roses Adriatic Arlena wide-heeled peep toe sandals.
Her Jose Luis leaf earrings and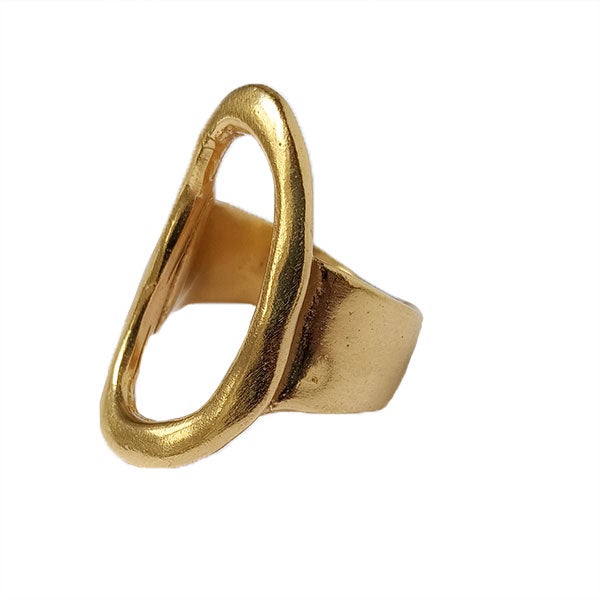 Karen Hallam ring finished the look.
I wish lovely Letizia a very happy 50th birthday. I do hope she got a chance to celebrate the big milestone with her family during the summer break last month.