Embed from Getty Images
King Felipe and Queen Letizia of Spain arrived in Frankfurt, Germany after spending two days of State Visit in Berlin. Accompanied by the Federal President Frank-Walter Steinmeier and First Lady Elke Büdenbender, King Felipe and Queen Letizia of Spain attended the Frankfurt Book Fair 022 where Spain is the guest of honour country this year.
The Frankfurt Book Fair is the world's largest trade fair for books, based on the number of publishing companies represented. It is considered to be the most important book fair in the world for international deals and trading.
King Felipe and Queen Letizia of Spain are visiting Germany for three days. this morning Letizia visited the exhibition "Escribir todos sus nombres" from the collection of the Helga de Alvear Museum in the Palais Populaire with the First Lady before visiting Berlin City-State Town Hall and the Brandenburg Gate with King Felipe.
Under the motto "Creatividad Desbordante", this year's Guest of Honour, Spain, The Frankfurt will be presenting developments and trends in its literary and cultural life and, especially, its current literary and creative industry. Spain has diverse literature and rich culture. It is also home to numerous regional languages, including Catalan, Galician and Basque, each of which boasts its own literary works. Get ready to meet exciting authors and topics and make new literary discoveries.
The Frankfurt Book Fair was founded in 1949, organized annually by the German Association of Publishers and Booksellers, it is the largest book trade fair in the world. With some 80,000 new titles each year, the Spanish book market is one of the largest in the world. The publishing sector is the main cultural industry in Spain and constitutes an important engine of growth for the country.
The last agenda of the day was a reception hosted by King Felipe and Queen Letizia of Spain in honour of The President and First Lady of Germany.
Thanking the couple, King Felipe said, "This Trip has been -is being- truly enriching and gratifying: we have been able to carry out an exhaustive program in which those issues and areas that interest both countries have been prioritized, that bring us closer and that also encourage us to continue working together".
Embed from Getty Images
For the event, Queen Letizia of Spain wore a white
Hugo Boss Ibanisy SS Pleated Top
. Thanks to letizia_de_princesa_a_reina for the ids.
The £189 top was described as, "A modern top with kimono sleeves and side slits by BOSS Womenswear. Crafted in Italian satin-back crepe, this fluid top features a gathered neckline and a keyhole closure at the back for feminine detail. Combine this piece with a new-season skirt for an effortless business style. Queen Letizia paired the top with Hugo Boss Verinala Skirt.
The sold-out skirt from the label's 2020 collection was described as, "A wide, structural belt is looped around a polished D-ring buckle that gives elevated shine to this clean-cut pencil skirt crafted in Italy."
Another new element of the look was gorgeous Diamond and Sapphire earrings that belonged to her mother-in-law Queen Sofia. We first saw the earrings in 2017 during a Japan visit.
Letizia was carrying her Magrit Liz Clutch
and wore her Nina Ricci Suede pumps.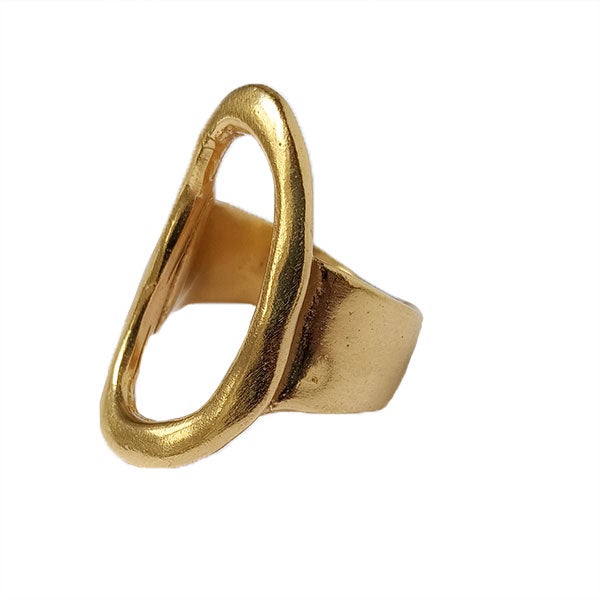 Her Karen Hallam ring was not missing either.
A look back at Queen Letizia's style in Germany so far.