Queen Letizia of Spain today presided over the closing ceremony of the second Seminar on Patrimonial Education in the School at the International Center for the Research of the Spanish Language in La Rioja.
 The objective of the seminar was to open a line of conversation and dialogue exchange between teachers and managers of heritage institutions to redefine patrimonial education programs and adapt them to the learning needs of the students
The seminar was organized by the San Millán de la Cogolla Foundation, the SM Foundation and the Hispania Nostra Association organize from July 3 to 5 for teachers of Primary Education, ESO and Bachillerato.
At the seminar, a round table discussion on the topic "Conclusions of the II Heritage Education Seminar at the School" was held and a video about "Heritage Hubs", a patrimonial education project was screened.
The 'Heritage Hubs' project is transnational in nature, in which young people from Spain, Finland and Serbia will participate. The project is financed by the European Creative Program of the European Union.
After the closing ceremony, Letizia watched a performance of two contradanzas performed by the Emilianenses Cultural Association.
Contradanza is the Spanish and Spanish-American version of the contradanse, which was an internationally popular style of music and dance in the 18th century, derived from the English country dance and adopted at the court of France.
Queen Letizia greeted the performers after the performance.
Coming to what Letizia wore today – Queen chose a coral dress from Adolfo Dominguez that she debuted in August 2018 to welcome the then newly appointed Prime Minister of Spain at the Marivent Palace in Palma de Mallorca during summer break.
The €260 knee-length coral dress belongs to label's Autumn Winter 2018 Collection and features coral, pastel pink and brown colour floral print. The dress has vee-neckline, three-quarter sleeves and a belted waistline.
Today Letizia paired the dress with Magrit accessories. She chose nude pink Magrit pumps debuted November 2018 with a visit to the museum with Chinese First Lady.
And carried matching clutch also debuted on the same day in November 2018.
Letizia finished her look with Yanes flower blossom stud earrings that are part of her jewellery box since her early years as Princess of Asturias and we last saw at the Spanish Language Awards in April 2018.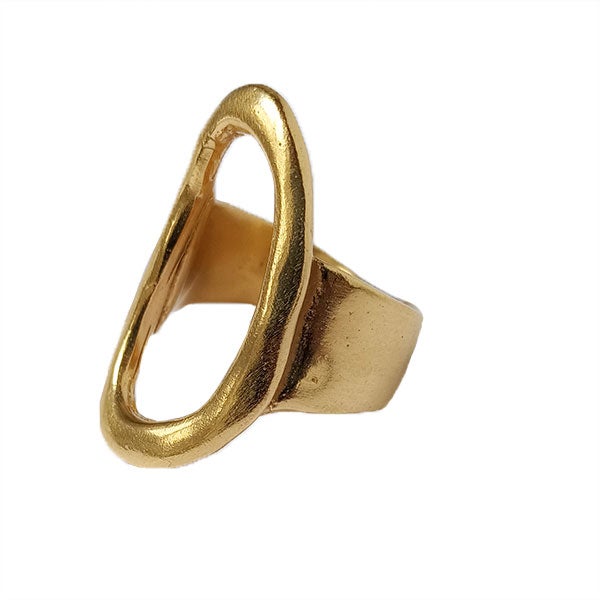 Her inseparable Karen Hallem ring was complimenting the outfit.
Dress Like Queen