Today King Felipe and Queen Letizia of Spain were in Los Alcázares to visit Orihuela and then Los Alcázares, to know the extent of the recent floods these areas suffered.
The King and Queen were received by the authorities at the City Hall of Orihuela, where couple viewed the "The Glorious Enseña del Oriol" of the 14th century, and a modern replica, carried by two standard-bearers.
The couple held a brief meeting with staff in the boardroom of the city hall to know more about the floods, the damages and steps were taken by the authorities.
After the visit, the couple toured a photographic exhibition exhibiting the extent of damage in the area. In early September this year, a slow-moving storm system pummelled a massive area of Spain, spawning floods, hails, thunderstorms, and tornadoes.
In the town alone, around 350 families suffered badly from the floods. The royal couple met many of them today at the Molins village.
The royal couple was greeted very warmly by the locals. The royal visit cheered the otherwise gloomy environment of the area.
The Molins Village is an example of the devastating effect of the DANA on Orihuela where it has left more than 2000 homes affected, numerous companies and industrial facilities, public buildings, schools, cultural and sports facilities were damaged as well as the damage caused in the agriculture of the Vega Baja where the estimated damages already amount to 1,200 million euros.
Next, Felipe and Letizia visited Los Alcázares.
Felipe and Letizia met with the volunteers who were among the first responders during the flood.  The floods were described as the worst storm in the last 140 years of Spanish history.
The royal couple walked through the promenade of Playa de la Encarnación to the beach to see the damage left by the floods.
Felipe and Letizia once again were received with smiles and hugs in Los Alcázares.
A group of school children presented them with welcome notes.
This little girl looked pretty bewitched with Letizia's shoes.
Letizia and Felipe during the visit.
Keeping the sincere moments of the visit in mind, Letizia wore a very understated yet elegant look. She wore white sleeveless Hugo Boss knotted neck blouse.
The $278 Iyabo Knotted Neck Stretch Silk Top is described as, "A self-accessorizing shell is styled with a knot detail at the fold-over neckline and cut from stretch silk for easy, elegant drape". It is currently available on Nordstrom.
Queen paired the top with a simple black high waisted wide leg trouser that also belongs to the same label.
Letizia chose her black Boss moccasins for a day that included lots of walking.
Her Gold & Roses Skyline Crawler earrings and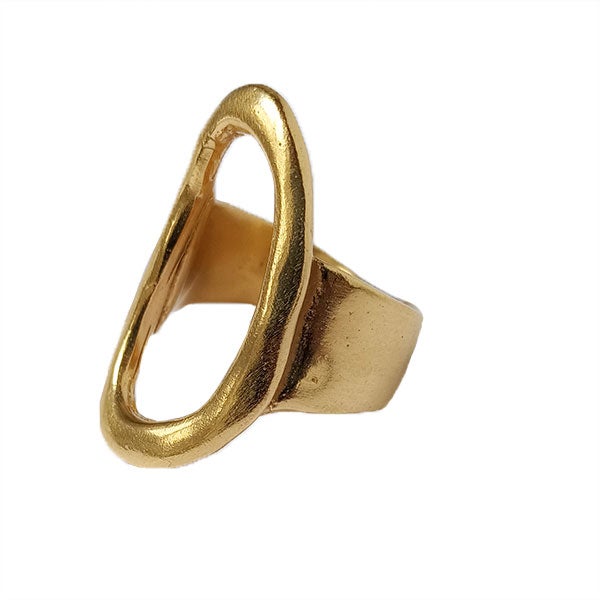 Karen Hallem ring finished the look.