Today, Queen Letizia of Spain held a meeting with the Women Mental Health Spain. The State Network informed the Queen about the double stigma and of the risks they suffer during confinement. The participating members talked about the effects of the confinement and risk factors that can cause a worsening of mental health for everyone, but especially for those who already have a previous problem, which together with misinformation and lack of knowledge about mental health and the different problems that this can entail, they often cause society to discriminate and reject sick people. This fact has a greater impact on the most vulnerable groups of people, such as women, in general, and women with mental health problems, in particular.
To overcome this double stigma suffered as a woman and having a mental health problem, Mental Health Spain and the "Red Nosotras" are developing actions based on responsibility and self-care. Women with mental health problems are more exposed to these risks if they suffer from gender violence and other forms of violence in their families. For the Network, the different situations of violence that women with mental health problems may be experiencing are aggravated by the confinement that is taking place these days, which intensifies the risk for women in abusive relationships, since, in normal circumstances, 3 out of 4 women with mental health problems have suffered violence in the family and/or in a couple.
The State Network of Women Mental Health Spain emerged as an active platform for women with their own experience in mental health, to express their claims and work for them. It is made up of 25 women, representatives of the entities of all the territories belonging to the associative movement of the Spain Mental Health Confederation. The Network was born in mid-2018 after several workshops and an intense work of compilation, sharing and consensus around the information, experiences and needs shared by all the participants.
Today, Queen Letizia was wearing a navy blazer and trousers with a striped top. She wore the same outfit for her very first stay at a home meeting in March this year.
Letizia paired the outfit with bezel studs, Karen Hallam ring.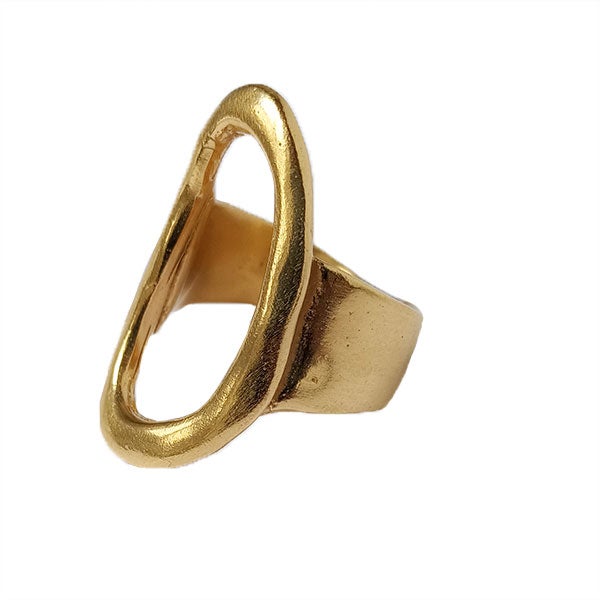 She was wearing a pair of pointy-toe ballet flats.
In other news, King Felipe and Queen Letizia joined the other European Royals to wish Queen Margrethe of Denmark Happy Birthday. Queen Margrethe is turning 80 today.
The couple wished the birthday online via video call. Joining them in the call were King Carl XVI Gustaf and Queen Silvia of Sweden, King Harald and Queen Sonja of Norway, King Willem-Alexander and Queen Maxima of Netherlands, Grand Duke Henri of Luxembourg and his wife Grand Duchess Maria Teresa, Crown Prince Haakon of Norway and his wife Mette-Marit, Crown Princess Victoria of Sweden and her family, Prince Carl Philip of Sweden and King Phillippe and Queen Mathilde of Belgium.
Wishing Queen happy birthday, Felipe said, "Hello Aunt Daisy, we're joining in for this surprise, I understand, since we can't be there with all of you to celebrate your 80th. We are in this pandemic all across the world and especially in Europe, and so we're saddened by all that, but at the same time, we have to keep these times we're able to celebrate and to remain happy within the family."
Royals from all over Europe have come together to wish Queen Margrethe a happy 80th birthday 👑 pic.twitter.com/vYlwMHRx7j

— JR (@Jakreg76) April 16, 2020
Queen Letizia added, "I'm sure we'll be able to share in the celebration soon, please send all our love to all your family."