Today, King Felipe and Queen Letizia of Spain took their daughters to Family House and Museum of Fray Junipero Serra in the town of Petra in Mallorca. Family arrived at Balearic Island on Friday for their traditional summer break.
It was the first public outing of the Spanish Royal Family since arriving in Palma. They walked down the streets of Petra where they were welcomed by the locals.
Following the guidelines, the whole family was supporting the face masks.
During the visit, they saw the birthplace of Fray Junipero Serra – an 18th-century Franciscan friar who was the founder of Missions in America. He was beatified by Pope John Paul the Second in 1988.
The home was turned into a Museum and Convent and is one of the tourist spots in the town.
It looks like Princess Leonor and Infanta Sofia's first summer weekend at the family holiday home was not that very pleasant. Sofia fell down on the weekend and suffered a leg injury. Today she was walking with the help of a crutch. Palace said it was a minor injury and did not require a visit to the hospital.
They toured the museum and saw the exhibition describing the life of Fray Serra and sign the guest book before leaving.
For the first summer outing in Palma, Queen Letizia wore a gorgeous red sleeveless Adolfo Dominguez Textured Midi dress with belt.
The €274 dress is described as, "Imagine opening your closet every morning and easily picking out an outfit that flatters, feels good and looks great. This dress is one of those pieces of clothing that we wear on repeat because they give us a great style with no effort. "
It is currently on sale and available for €149.
She paired it with her Uterque's Tied Leather Wedges.
Letizia was carrying a white and red bag from Mallorca based label Bolsas FQ. The cotton bag is made of Mallorcan filling fabric.
She was wearing her gold bamboo hoops.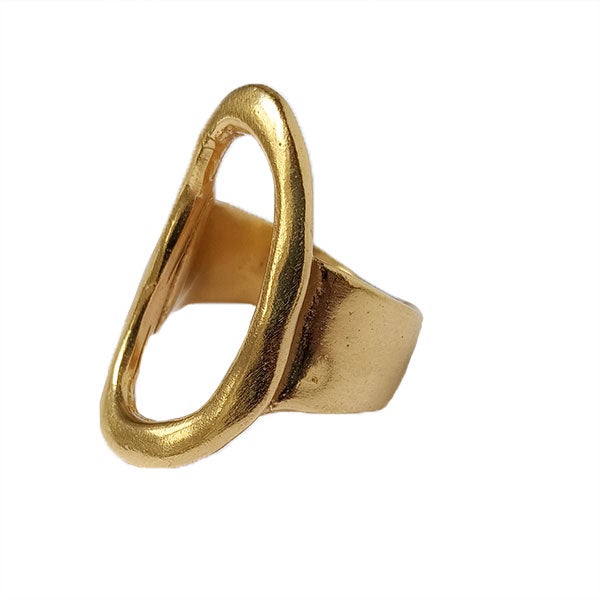 And her Karen Hallam signature ring was not missing.
Princess Leonor wore a green Tropical Print sleeveless dress from Mango. The $107 dress is crafted from pure cotton and features an all-over tropical print, round neckline, sleeveless shoulder, ruffled detailing on neckline and shoulders, keyhole fastening, and flared design. Leonor paired the outfit with her Mother's RIA flat "kabuki" sandals that Letizia wore in 2017 for the annual summer photocall.
Infanta Sofia was wearing a white Zara belted playsuit. The sleeveless playsuit featured a collared neckline with pleated details, front patch pockets, side in-seam pockets, turn-up hems, front button fastening. Sofia paired the outfit with Avarca De Menorca Mibo Nubuck wedges.
A video of the visit.