Today, King Felipe and Queen Letizia of Spain presented the XXXVII Francisco Cerecedo Journalism Award at the National Museum of the Prado in Madrid. The annual award of €24000 is granted by the Association of European Journalists under the sponsorship of BBVA, which this year has gone to Vicente Vallés, Director and Presenter of Noticias 2 de Antena 3.
The Association of European Journalists (APE) was established in Brussels in 1963 with the purpose of bringing together all journalists convinced of the need for European integration on a democratic basis and determined to defend freedom of information as an indispensable condition for achieving this. objective.
The event began with a musical performance by the Orchestra of the NGO "Acción Social por la Música" with the interpretation of pieces by Marc-Antoine Charpentier, Georges Bizet, Norman Leyden, Traditional American Song and the Hymn of Joy, by Beethoven.
King Felipe and Queen Letizia presented the award to Vicente Vallés, Director and Presenter of Noticias 2 of Antena 3, which the jury agreed to award "in recognition of the rigour, independence and depth with which he has been carrying out his work in the television medium in the last decades.
The Vallés news programs have become a space for reflection and serenity that is particularly necessary in times of confusion and upheaval. Vallés is as uncomfortable as a non-aligned, neutral and critical-minded journalist can be ". 
For the evening event, the 48-years old Queen Letizia brought back one of the simple yet stunning pieces from her wardrobe. Letizia wore Black Emporio Armani Ruffled Dress that we firs saw in 2018 at the Princess of Asturias Awards Concert.
The $622 dress is described as, " Bringing a demure feel to a contemporary midi length, this dress from Emporio Armani is guaranteed to become your new staple piece of the season. Adorned with a full asymmetric ruffle, the elegant round neck and slim sleeves create a streamlined, modern feel to the timeless piece".
A look at Letizia wearing the dress in 2018.
Letizia paired the outfit with her Manolo Blahnik BB Snakeskin pumps.
Queen was carrying black Bottega Veneta Knot satin and snakeskin clutch.
Her CooLook Venus Silver and Zirconias Earrings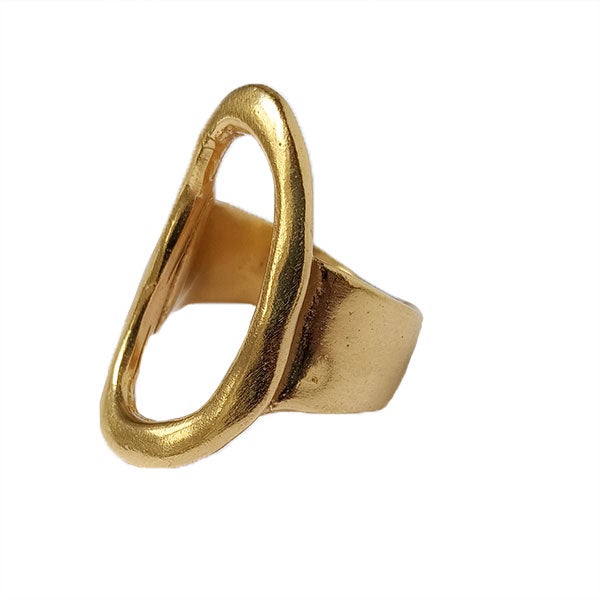 and Karen Hallam Signature ring finished the look.