King Felipe and Queen Letizia of Spain presented the annual National Sports Awards at the Royal Palace of El Pardo in Madrid. Every year the awards are given to individuals who have given outstanding contributions to the Sports through their direct activity or personal initiative, or as participants in the development of sports policy.
Queen Letizia arriving for the ceremony.
The Jury of the awards met in February 2019 to decide over the winners of 2018 winners.
The event began with an audiovisual on the winners and a brief "laudatio" of the winners. The Awards are presented in 13 categories are following:
King Felipe Award
Queen Letizia Award
King Juan Carlos Award
Queen Sofía Award
Princess Leonor Award
Infanta Sofía Award
Ibero-American Community Trophy
Barón de Güell Cup
Stadium Cup
Higher Sports Council Award
Joaquín Blume Trophy
National Award for Arts and Sciences Applied to Sports
Francisco Fernández Ochoa National Award
The Royal couple with the winners of the year.
Before looking at this year's style choice made by the gorgeous Queen of Spain, let us have a look at 2018 and 2019 looks.
In 2018, Queen chose a very stylish olive green cape dress with snakeskin accessories from Magrit. The dress still remains an unidentified element of Letizia's wardrobe.
In 2019, Letizia chose a red fan favorite Carolina Herrera Dress. In 2020 the award ceremony was not held due to the pandemic.
This year Queen Letizia chose a monochromatic look. She was wearing her black full sleeve knitted top.
Letizia paired the look with her gorgeous golden Massimo Dutti Pleated skirt with a waistband that she debuted in June 2020.
Queen teamed up the outfit with her black snakeskin-embossed Manolo Blahnik BB pumps.
The dazzling element of the look was a pair of Rod Amlayate Emerald 'Puri Lace' earrings. Thanks to Nuria on Twitter for the id. The €220 gold plated brass 0.5 microns earrings feature Swarovski crystal.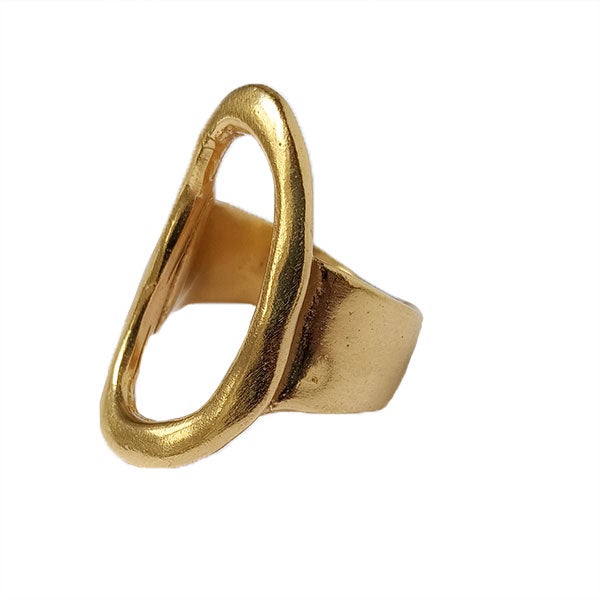 And her Karen Hallam signature ring was not missing either.
King Felipe and Queen Letizia of Spain will resume State visits later this month. The Palace announced that Felipe and Letizia will undertake two days long State visit to Andorra on March 25th and 26th.