Queen Letizia of Spain presided over the inauguration of "Emilia Pardo Bazán. The challenge of modernity" at the National Library of Spain in Madrid. The exhibition explores the multifaceted character of Emilia Pardo Bazán and seeks to convey to viewers, in a visually expressive way, the work and life of the 19th century and the first decades of the 20th century.
The exhibition is organised by the National Library of Spain, Spanish Cultural Action, the Xunta de Galicia and the Community of Madrid, with the collaboration of the City Council of Coruña and the Royal Galician Academy.
Letizia toured the exhibition and was briefed by the Curator Isabel Burdiel Bueno. Isabel is a professor at the University of Valencia, specialist in the 19th century, National Prize winner for History in 2011 for her biography of Isabel II, and winner of the Prize of the Valencian Literary Criticism in 2020 in the Essay and Criticism modality, for the biography Emilia Pardo Bazán.
Emilia Pardo Bazán (1851-1921) was one of the great European writers of her generation, a dimension recognized by all Spanish and foreign specialists, although she still does not have a public presence commensurate with that growing academic prestige. Therefore, the first objective of the exhibition is to showcase her life and work that played a crucial role in the 19th and 20th century.
One of the most original aspects of her intellectual and political career was, precisely, the insertion of feminism in the cultural and political debate of the second half of the 19th century, openly using the term and contributing to its respectability, with a very intense public repercussion and effectiveness. A type of feminism that stands out again for its modernity and its ability to connect with current concerns and debates.
Queen Letizia during the tour of the exhibition.
For the day, Letizia brought back her gorgeous and elegant off-white midi dress by Pedro Del Hierro. We first saw the dress in March 2019 at the beginning of the Argentina state visit.
The sleeveless dress featured a round neckline with a fitted bodice and pleated skirt. Letizia again wore the dress in September 2019 for a visit to Seville.
Today, Letizia paired it with her Magrit Python Leather pumps and the matching handbag debuted in 2018.
Her Gold and Roses crawler skyline earrings and
Karen Hallam signature ring finished the look.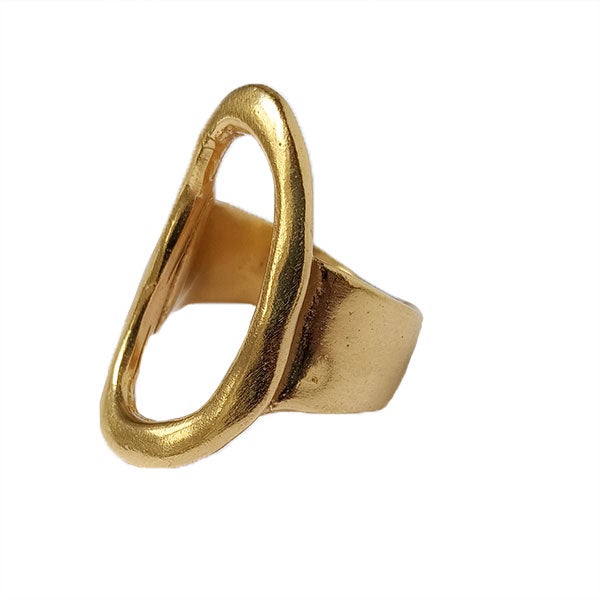 Video of the day.