King Felipe and Queen Letizia of Spain today presided over the annual meeting with the members of the Board of Trustees of the Princess of Asturias Foundation at The Royal Palace of Zarzuela in Madrid.
The Princess of Asturias Foundation is a private non-profit institution, whose objectives are to contribute to the exaltation and promotion of all the scientific, cultural and humanistic values ​​that are universal heritage and to consolidate the existing links between the Principality of Asturias and the title hold by the heirs of the Crown of Spain. Presently the title is held by Princess Leonor, the elder daughter of Felipe and Letizia.
Aimed at awarding the scientific, technical, cultural, social and humanitarian work carried out by people, institutions, groups of people or institutions in the international arena. The awards are awarded in eight categories: Arts, Letters, Social Sciences, Communication and Humanities, Scientific Research and Technical, International Cooperation, Concord and Sports. The Awards are presented in a solemn annual ceremony that takes place in October at the Campoamor Theater in Oviedo.
The awards ceremony is considered one of the most important cultural events on the international agenda. Throughout their history, these awards have received various recognitions, such as the extraordinary declaration that UNESCO made in 2004 for its exceptional contribution to the cultural heritage of Humanity.
Later on, Letizia joined King Felipe to welcome the President of the Portuguese Republic, Marcelo Rebelo de Sousa, at the Palace.
The Portuguese President is in Spain to present the Iberian candidacy for the "2030 FIFA World Cup".
For the day at the Palace, Queen Letizia brought back a familiar style. Letizia was wearing her Bottega Veneta Mid-Blue Crepe Dress that debuted in March 2018.
Made in Italy, the dress has a feminine silhouette shaped with a V-neckline and elbow-length draped gigot sleeves. Alongside pintucks that pull focus to the décolleté.
Queen paired it with black Magrit pumps and carried her Carolina Herrera Astrud clutch.
Her Gold and Roses Double Dagger earrings and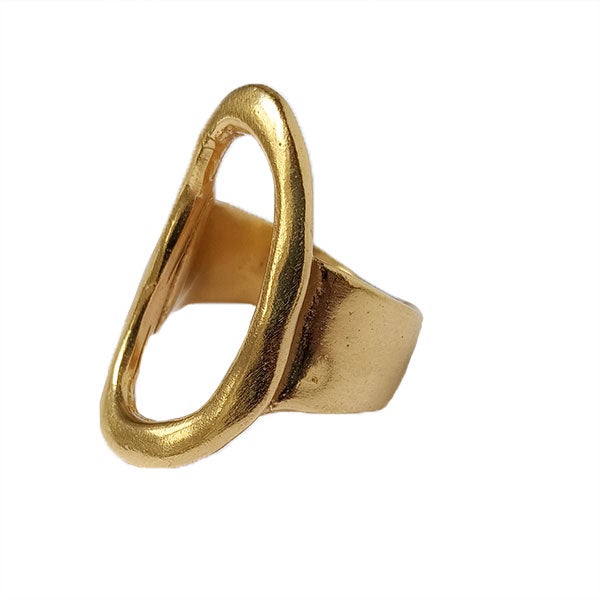 Karen Hallam's signature ring completed the look.