Spanish Queen Letizia, today, attended the Board meeting of the "Foundation for Help against Drug Addiction" at Mutua Madrileña Headquarters in Madrid. Letizia is the Honorary President of FAD.
The agenda of the meeting was different areas such as employment, health, and the crisis caused by Covid-19 in adolescents and young people. Also, the strategy of the FAD to contribute to the recovery of the country after the crisis and the possibility of opting for Next Generation EU funds, which has been prepared with the support of the Boston Consulting Group. From the employment point of view, Spain follows the European Union in youth employment, along with Greece and Italy.
Spain has had to face the closure of schools based on public spending on education that is among the lowest in Europe and levels of early school leaving that are among the highest in its immediate environment. 16% of young Spaniards drop out of studies prematurely, compared to an average of 10% in the European Union (latest data from 2020). All these issues were discussed in today's meeting.
A video of the day.
Embed from Getty Images
For the day, Queen Letizia of Spain debuted another Spanish label Ulises Mérida. The label has produced a collection with a collaboration of APRAMP, the Association for the Prevention, Reintegration and Care of Prostituted Women. Thanks to Nuria on Twitter for the id.
The clothes are made by a group of trafficking survivors. Letizia has worked with APRAMP in the past.
The gorgeous grey striped dress features a bateau neckline and a bow detailing on the left shoulder.
Letizia teamed up the dress with black leather Magrit pumps and carried a Carolina Herrera Astrud clutch.
Her Gold & Roses Crawler Skyline earrings and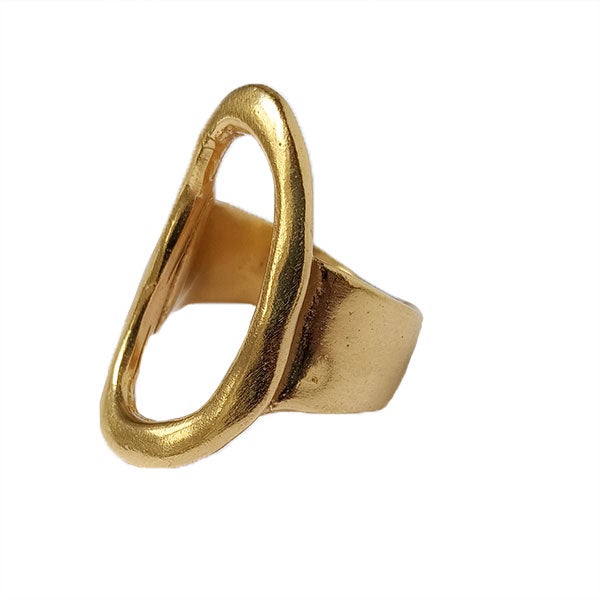 Karen Hallam ring finished the look.