Queen Letizia of Spain presided over the inauguration of the "IX FAO-Conxemar Congress" on seafood products jointly organized by the United Nations Food and Agriculture Organization (FAO) and the Spanish Association of Product Wholesalers, Importers, Transformers, and Exporters of Fisheries and Aquaculture (Conxemar) at the Mar de Vigo Congress Palace Auditorium in Vigo.
Letizia is FAO Special Ambassador for Nutrition since 2015. The first session focused on "Diet and Health".  The second session dealt with "Nutrition & Food Systems".  The next session was entitled "Nutritious, affordable and sustainable aquatic foods from local markets", while the fourth and last session put on the table the "Policies to support better nutrition".
After the presentations, Her Majesty the Queen attended a round table for debate and questions under the theme of "The importance of fish in a healthy diet."
The Congress will be followed by the Conxemar Fair, from October 5 to 7, which reaches its XXII edition, consolidating itself as a benchmark in the frozen food sector worldwide.
Embed from Getty Images
Now to Queen Letizia Style – Letizia was wearing her green suit from the Spanish label Bimba y Lola that she wore in April this year during the Iberdrola Innovation and Training Campus visit.
The olive-green suit had a double-breasted blazer featuring peaked lapels with welt pockets and high-waisted straight-cut trousers.
Underneath the jacket, Letizia was wearing her Hugo Boss 'Cylani' blouse.
She chose her Magrit python leather star-studded pumps with a matching bag.
A pair of gold hoops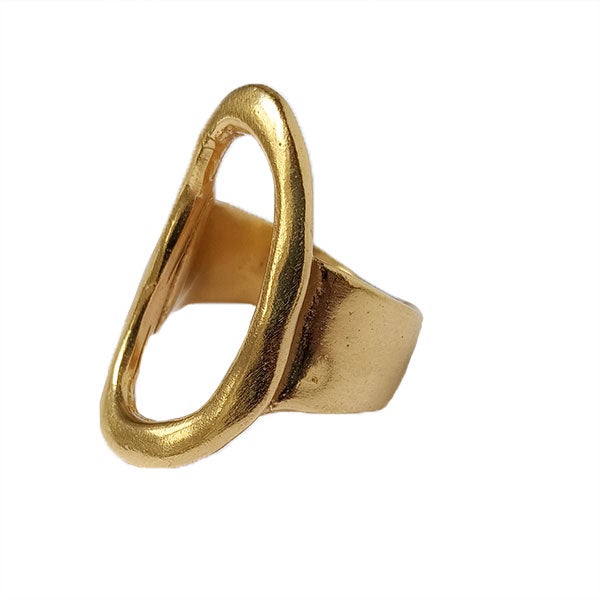 and her Karen Hallam ring finished the look.