After almost 2 years, we saw the return of formal State Banquets at the Spanish Palace. King Felipe VI and Queen Letizia of Spain offered a State Banquet in honour of Italian President Mr. Sergio Mattarella and his daughter, Laura Mattarella, at the Royal Palace of Zarzuela in Madrid.
The Royal couple received the President and his daughter in the Hall of Teniers at the Palace.
They stood for a group photograph before receiving the Prime Minister and other government officials. The delegations of both countries were present at the dinner.
After the reception, the gala dinner started with the National Anthem of both countries.
Both King Felipe and President Mattarella addressed the gathering and stressed the importance of bi-literal relations between Spain and Italy.
A video of the evening.
Embed from Getty Images
For the much-anticipated night, Queen Letizia wore a black sleeveless dress. The label of the dress is still unidentified.
Embed from Getty Images
Another look at the simple yet gorgeous dress.
Embed from Getty Images
Letizia paired the outfit with her Manolo Blahnik BB Snakeskin pumps
The highlight of the outfit was the gorgeous diamond pieces that Queen Letizia chose for the night.
Embed from Getty Images
Letizia was wearing Queen María Cristina of Austria's Pearl and Diamond tiara. Made by Francisco Marzo in 1886, the tiara is set in platinum and was a wedding gift to Queen Maria. Inspired by the Russian headdresses, the tiara came into the custody of Alfonso XIII then was passed on to the Countess of Barcelona, María de las Mercedes de Borbón.
Eventually, Queen Sofia was seen wearing the Tiara in 2006 during the Norway visit. Queen Letizia first wore the Tiara in 2018 at the Chinese State Banquet.
Embed from Getty Images
Another gorgeous piece of the outfit was a Diamond Collet necklace that originally belonged to Queen Victoria Eugenia. We last saw the piece in 2019 during the Japanese coronation.
Letizia was wearing a matching diamond bracelet also from the Joyas de Pasar – the Royal collection of jewels passed on to the Spanish Queens. The Queen teamed up the jewels with small diamond stud earrings.
Topping the simple dress was her Order of Merit of the Italian Republic sash that was held by the gorgeous large brooch featuring a pearl surrounded by diamonds.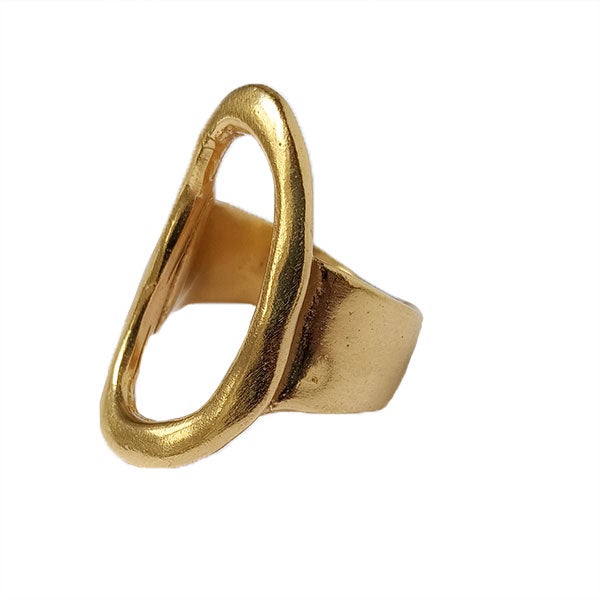 Her Karen Hallam ring was not missing.