Queen Letizia of Spain attended the working meeting of the Board of Trustees of the Foundation for Help Against Drug Addiction (FAD) and the closing of the "(In)form yourself: critical thinking and media literacy" Project at the Google Campus in Madrid.
Letizia is the Honorary President of the "Foundation for Help Against Drug Addiction".The Fad, whose Honorary Presidency is held by Her Majesty the Queen, works toward the development of youth. Its mission is to promote the personal and social development of adolescents and young people through education in positive attitudes and the prevention of social risk behaviors, among which is drug use.
 "(In)form" is an initiative of Google, Fad, and the Government of Spain that has the support of the media. It is a training project in the consumption of media and online information that promotes media literacy and the promotion of critical thinking in the adolescent population aged 14 to 16 who are studying 3rd and 4th of ESO in Spanish educational centers.
Under the (In)form yourself, the Google and Fad project, more than 32,000 adolescents, between the ages of 14 and 16, have been trained in media literacy (keys to detect hoaxes, verification of sources, etc) and critical thinking in the last two years.
During the meeting another idea "Surf the net" was presented. It is a new project that Google and Fad will develop in the next two years to promote digital citizenship among schoolchildren aged 12 to 18.
At the event, Queen also presented the awards to the young winners of the "InfoInfluencers" contest.
A video of the day.
Embed from Getty Images
For the day, Queen Letizia chose to keep her style note to the minimal. Letizia was wearing her green suit from the Spanish label Bimba y Lola that we first saw in April 2021 at the inauguration of the Iberdrola Innovation and Training Campus.
The olive-green suit had a double-breasted blazer featuring peaked lapels with welt pockets and high-waisted straight-cut trousers. Letizia again wore the suit in October 2021 when she attended United Nations Food and Agriculture Organization event.
Embed from Getty Images
Today Letizia paired the outfit with a blacktop.
She was wearing her Magrit pumps.
and carried her Nina Ricci Marché bag.
Her gold UFO hoops and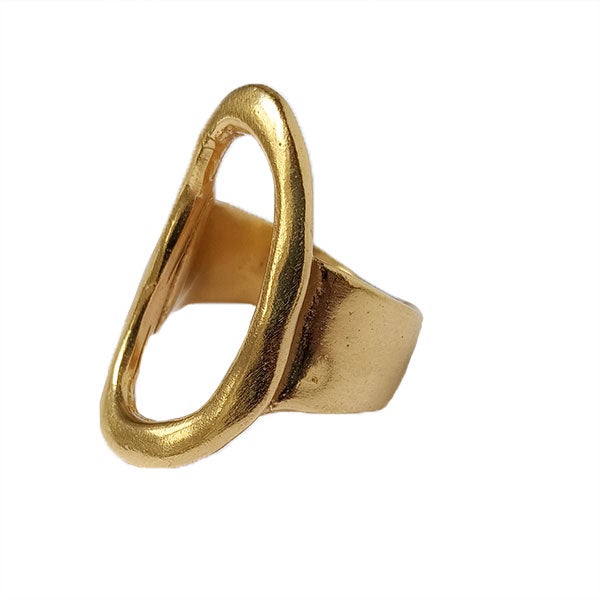 Karen Hallam's ring finished the look.
This was Queen Letizia's last event of the day. Earlier this week she first attended the annual Diplomatic reception and then visited the FITUR2022 with King Felipe.