Queen Letizia of Spain presided over a work meeting on the occasion of the 150th anniversary of the Board of Orphans of the Army at the Military Logistics Residence "San Fernando" in Madrid.
The Army Orphans Board is a private charity association attached to the Ministry of Defense with a purpose to take the children of army Solders and Common Defense Corps, who gave their lives on duty, under its protection, providing them with the necessary support to achieve a livelihood appropriate to their intellectual conditions and personal circumstances.
The origin that is formally considered as the foundation of the current PAHUET is set on October 1, 1871, the date of the first College of Orphans of the Infantry within the Army. The Board of Trustees is governed by a Governing Council and governed by a Governing Board. The PAHUET, consists of nineteen Representations scattered throughout the national territory, which are available in A Coruña, Badajoz, Barcelona, ​​Burgos, Ceuta, Granada, Las Palmas de Gran Canaria, León, Madrid, Melilla, Murcia, Palma de Mallorca, Seville, Tenerife, Toledo, Valencia, Valladolid, Vitoria and Zaragoza. On April 15, 1994, Her Majesty Queen Sofía patronized the Board of Trustees.
Next, Doña Letizia met with the Governing Council of the Board of Orphans then she went to the Historical Room to start the meeting where a historical overview and a forecast for the future were made, the activities carried out in the year 2021, as well as the protection and support of orphans, were discussed.
Once the meeting was over, Letizia signed the Book of Honor. Next, She visited the Board Room to have a brief meeting with a representation of protected orphans and some relatives. During the visit, Letizia was presented with a painting as a souvenir of her participation in the work meeting, and then a group photograph was taken on the main staircase of the building.
Embed from Getty Images
For the day, Queen Letizia brought one of the oldest pieces from her wardrobe back. Letizia was wearing her Carolina Herrera navy long-sleeved frock coat that we first saw in March 2018.
Belonged to the label's Autumn/Winter 2015-2016 collection, the woolen boucle material collarless coat is a modified version of the original piece and features original purple and white tweed details around the waist.
She paired it with her Uterque blue leggings.
Letizia paired the outfit with a new pair of leather pumps and
carried Carolina Herrera Baret clutch.
She was wearing her gold hoops and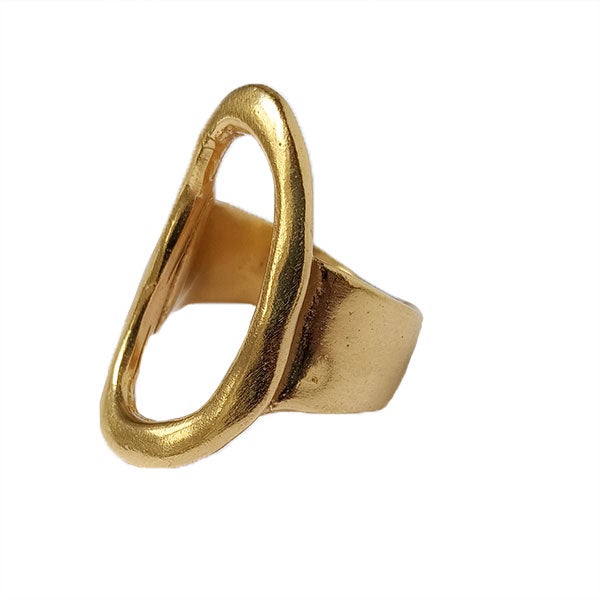 Karen Hallam ring.