Queen Letizia of Spain presided over the opening session of the International Conference "The bridges of Women -Proposals from the South for global change", on the occasion of the 10th anniversary of the Women for Africa Foundation at the UNED Humanities Building in Madrid.  Letizia was joined by Spanish Prime Minister Pedro Sánchez.
Since its creation in 2012, the Women for Africa Foundation, chaired by the former Vice President of the Government, María Teresa Fernández de la Vega, has worked to transform politics together with African women leaders, with the aim of turning them into protagonists and making equality the driving force of development policy agendas. After ten years of intense work promoting the transformative leadership of women on the continent, it has important networks of leaders in all areas of work, especially in the political sphere.
The two days long conference has the presence of a hundred prominent professionals from different fields such as politics, economics, feminism, culture, and the media participate from Africa, America, and Europe.
Upon arrival, Letizia met with the members of the congress and the members of the board of trustees, and the advisory council of the Women for Africa Foundation. Addressing the gathering Queen Letizia said "Progress and freedom are generated from the transmission of knowledge. It is one of the reasons why this foundation places so much emphasis on education. Also in health and governance and in the consolidation of cooperation networks between African women that, on this tenth anniversary, are projected more strongly with that intercontinental network that is launched to build bridges between African, Latin American and Spanish women." Then she watched a round table "Proposals from the south for democratic progress"  before speaking with the participants and attendees.
Embed from Getty Images
For the day, Queen Letizia was wearing her off-white sleeveless Pedro Del Hierro dress that we first saw in March 2019 during her Argentina visit.
Today, Letizia paired the dress with brown suede Carolina Herrera slingback pumps
And a matching Carolina Herrera Doma Insignia Medium Satchel Bag.
Letizia was wearing her old triangle diamond and gold earrings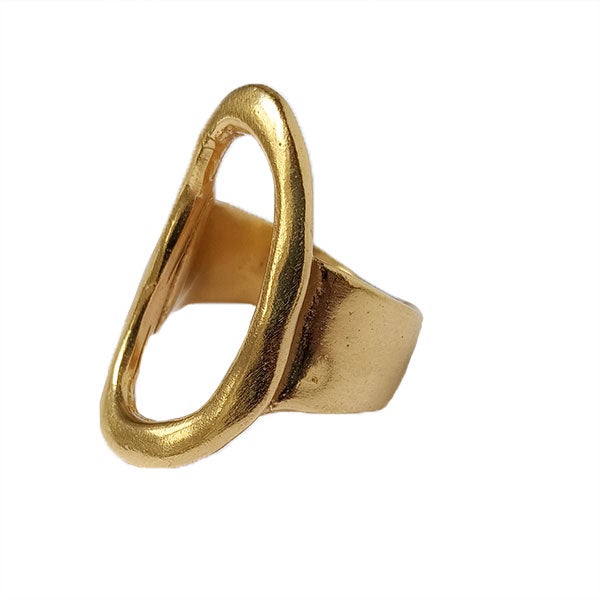 And her Karen Hallam ring.