King Felipe and Queen Letizia of Spain hosted the first gala dinner of the year 2022. The guests at the Royal Palace were the Emir of Qatar, Sheikh Tamim Bin Hamad Al Thani, and his wife Sheikha Jawaher Bint Hamad Bin Suhaim Al Thani.
In the morning, the couple officially received the Emir and Sheikha with a military ceremonial welcome in the courtyard of the Royal Palace.  In the evening, Felipe and Letizia welcomed the Emir and Sheikha in the Hall of Teniers of the Royal Palace of Zarzuela.
After standing for a few group photographs, both the couples headed towards the Throne Room where they received the Spanish Prime Minister, government officials, and other guests of the evening.  The evening started with the interpretation of the National Anthem of the State of Qatar followed by a speech from King Felipe which highlighted Spain's desire to "establish a link more stable and strategic with Qatar'. Then the Emir of Qatar addressed the gathering followed by the Spanish National Anthem. Toasts were raised to celebrate the relationship between both countries.
Embed from Getty Images
Moving towards Queen Letizia style – The gorgeous Spanish Queen debuted a new label – Gabriela Lage. Thanks to Nuria for the id.
Letizia was wearing a Gabriela Lage Champagne embroidered long sleeve gown. The gorgeous gown had a boat neckline, slightly flared sleeves, an embroidered thin self-belt, and a small train.
The Queen paired the gown with a pair of diamond earrings that are a gift from the Emir and Sheikha of Qatar and her Order of Charles III Commander dame's bow.
and her Karen Hallam ring.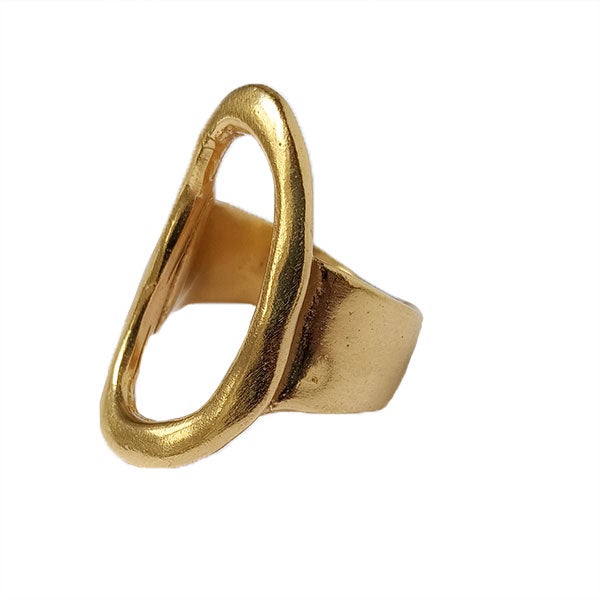 Surprisingly Letizia was not wearing any tiara given it was a State visit Gala dinner.
Embed from Getty Images
Next, we will see Queen Letizia at the opening session of the International Conference "The bridges of Women – Proposals from the South for global change", on the occasion of the 10th anniversary of the Women for Africa Foundation on Thursday.