Embed from Getty Images
King Felipe and Queen Letizia began the Royal week with the presentation of the 2019 National Sports Awards at the Royal Palace of El Pardo in Madrid. The annual event recognizes the sports personalities contributing to the Spanish sports and physical-activity culture and is convened by the Higher Sports Council.
The day also saw the presentation of the 2020 National Prize for Extraordinary Sport awarded to those athletes who, from the front line fount against Covid-19, gave the best of themselves, transferring the best values ​​of sport throughout the pandemic. The canoeist and police officer Saul Craviotto; the athlete and doctor Susana Rodríguez; the rescue and first aid athlete and nurse, Isabel Costa; the canoeist and soldier Carlos Arévalo and the Trail and Civil Guard runner, Luis Alberto Hernando received the honor on the behalf of all the athletes who were also on the frontline in 2020.
Although the National Sports Awards reflect the recognition of people and entities that make an outstanding contribution to promoting or disseminating physical-sports activity, it was also an extraordinary year. A year in which practically all sporting events and competitions were canceled, the Tokyo Olympic and Paralympic Games were postponed and sports practice, including individual sports, was limited for many months.
Embed from Getty Images
Embed from Getty Images
The Annual sports awards are presented under 13 different titles: King Felipe Award, Queen Letizia Award, King Juan Carlos Award, Queen Sofia Award, Princess Leonor Award, Infanta Sofia Award, Iberoamerican Community Trophy, Baron de Güell Cup, Stadium Cup, Higher Sports Council Award, Joaquín Blume Trophy. Sports, National Award for Arts and Sciences Applied to Sport, Francisco Fernández Ochoa National Award.
Embed from Getty Images
For the day, Queen Letizia chose a red and gorgeous look
Letizia was wearing Suzie Midi Dress from Seville-based designer Ana Cherubina that she first wore in 2019 at the Armed Forces day. The €280 crepe dress features a cross-over design, short sleeves with shoulder gathers (super flattering), cut at the waist with a button, and a plunging neckline.
Once again, Letizia paired the dress with her red Felipe Varela pumps that she has had in her wardrobe for more than a decade now.
Queen Sofia's Aldao red ruby and diamond earrings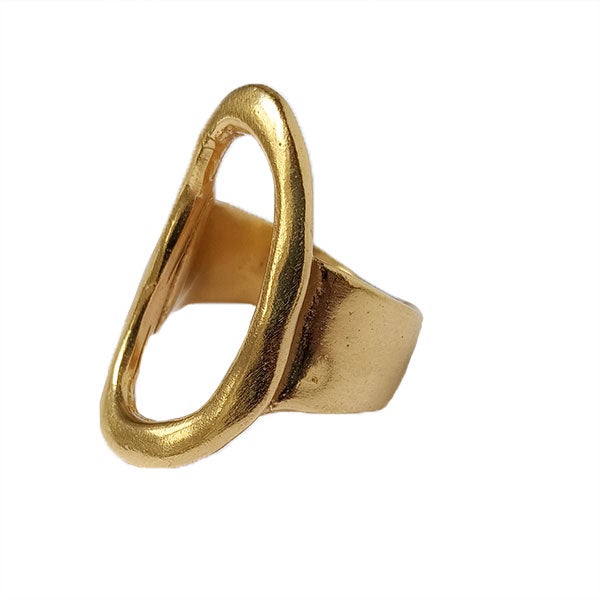 with Letizia's Karen Hallam ring complementing the outfit.
Embed from Getty Images