After a busy morning, The Spanish Royal Family dressed up for the annual Princess of Girona Foundation at the AGBAR Water Museum in Cornella de Llobregat, Barcelona. Princess Leonor, the elder daughter of King Felipe and Queen Letizia, holds the title of Princess of Girona.
The Princess of Girona foundation was established in June 2009 by the Girona Chamber of Commerce, Caixa Girona, the Gala-Salvador Dalí Foundation, and "la Caixa" with the aim of providing social value through support for young people. King  Felipe was the Honorary President from 2009 to 2014. After his proclamation as King, Her Royal Highness the Princess of Asturias and of Girona became the Honorary President of the Foundation.
The Princess of Girona Foundation aims to become a global platform and a benchmark for promoting progress and talent, through projects where the true protagonists are young people, whatever their age and field (business, social, cultural, sports, academic or scientific). The Princess of Girona Foundation understands support for young people as a way to enhance the capacity of the new generations in building a better and more supportive society, with special attention to young people from more disadvantaged backgrounds.
The Princess of Girona Foundation Awards, endowed with 20,000 euros and a sculpture designed exclusively by Juan Zamora (Arts and Letters Award winner of 2017), recognizes an entire community of young people who want to make a difference in society through their personal and professional development. Its objective is to promote and encourage initiative and effort, scientific research and artistic creativity, solidarity, and the development of the talent of young entrepreneurs and innovators who show concern for building a fairer world in a globalized environment, and who have the ability to take risks and the necessary motivation to induce changes in society.
Earlier in the day, Leonor along with her sister Infanta Sofia attended a programming workshop and then joined her parents to meet the winners of the awards from previous editions.
This year, for the first time in the history of the awards, all five awards were awarded to women candidates: Actress, playwright and producer María Hervás (in the category of Arts and Letters); engineer Elisenda Bou-Balust (Company category); physicist and researcher Eleonora Viezzer (Scientific Research); psychologist and social entrepreneur Claudia Tecglen (Social category) and conservationist Trang Nguyen (International Award).
Addressing the gathering, Princess of Girona, Leonor said,
"I return to Catalonia with the joy of sharing more time with all of you on a very important day to recognize the strength, the talent, the effort, and the commitment of our five awardees of this year. Our Foundation accompanies and honors these generations of young people who are contributing to the educational, cultural, and economic transformation of society. That they are an example in this environment and beyond.

The times we live in are demanding, not just because of the pandemic we have suffered and which has caused so much pain. Also for terrible events such as the war in Ukraine, which continues to generate destruction and uncertainty; and that he has taken the projects and hopes of many young people; the situation is devastating. In such difficult times as these, I think of girls and boys our age who have been able to lose hope for a better future and who cannot access opportunities such as those promoted from here by the Princess of Girona Foundation.

Our five winners represent this objective that the Foundation defends: a model of coexistence in which training, commitment to others, and social responsibility make it easier for young people to fully demonstrate their potential, with a real impact on society. And, for the first time, the awards go to five women. My sister Sofia and I have seen your projects and we are admired and impressed. Also grateful!

Thank you, Trang, for inspiring us with your courage to actively defend biodiversity. From your organization "WildAct Vietnam", you are creating opportunities for communities, and especially women, to participate in the sustainable management of natural resources. Thank you, Claudia, for your determination to promote personal autonomy and inclusion from your entity You live with spasticity, and for making life easier for people with various disabilities. Your voice is essential to mobilize resources and raise awareness in society about what it means to live with this or any other disability.

Thank you, Eleonora, for being a reference in the most advanced research to find a safe, inexhaustible and sustainable source of energy in the field of nuclear fusion. Thank you Elisenda, for leading both your entrepreneurial talent in the field of artificial intelligence and for getting involved in the fundamental task of attracting new people to science and technology studies. Thank you María, for understanding theater as a tool for reflection and change and for knowing how to pass it to us, for sharing your way of looking at the world with everyone.

Thank you very much and, of course, congratulations. What you do, and your enthusiasm for contributing and helping others are the reasons why the Foundation has the support of companies and social organizations. And for that, I also appreciate the help of all of you who, both in the Foundation itself and in the different projects, support and promote our activities.

Yesterday, with my sister, I had the opportunity to be in Girona, in Figueres, to get to know the Dalí Theater-Museum up close. I am going to check the opportunities that the Princess of Girona Foundation is offering to the youngest, to the ones that are forming. I am also preparing. I identify myself with the values ​​promoted by the Foundation, which are also my objective: Talent, effort, commitment, and solidarity. my generation, one of the winners, and one of the other young people trust that the efforts of committed work can contribute to a more hopeful future.

Thank you very much!!!!
The event ended with a musical performance by the Quartet of the Young Orchestra of Barcelona.
Embed from Getty Images
Moving towards the evening style, Queen Letizia was always leading the Royal fashion front with a gorgeous look.
Queen Letizia wore Bouret Luna Diamante Midi Dress. Thanks to Nuria for the id.  The €450 dress is described as a "Dress to show off shoulders, with rhinestone cord detail at the neckline, crossing skirt that will stylize your silhouette. Completely made in crepe." Currently available in all sizes.
Letizia teamed up the outfit with her blue suede Carolina Herrera pumps and Magrit Liz clutch.
She complimented her outfit with Chanel Comète Earrings
and her Karen Hallamring.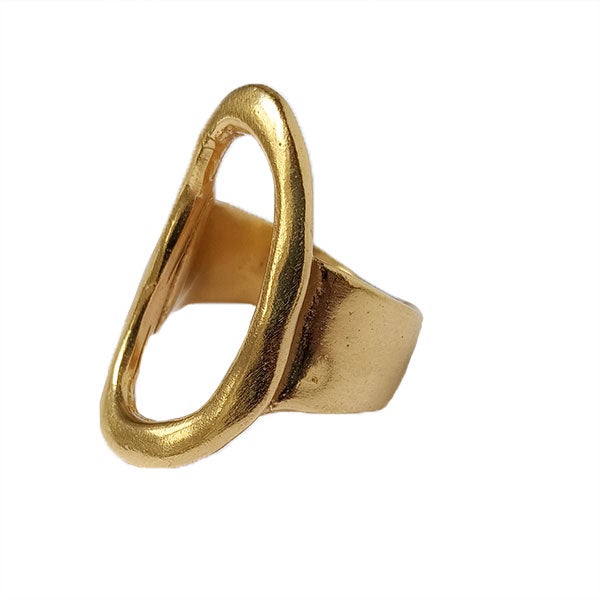 Princess Leonor chose a stylish evening outfit.
Embed from Getty Images
A closer look at Letizia's outfit.
Leonor was wearing MIPHAI Musca Dress. Thanks to Nuria for the id. The €195 dress was described as a "Midi dress made of crepe. Strapless upper body, two overlappings crossed straps stand out. The lower part is a cape skirt with a lot of flare and movement. This dress is your best ally to be the queen of the dance floor."
Princess paired the dress with Luzz Blue Topaz and Diamonds Earrings. Thanks to letizia_de_princesa_a_reina for the id. The €1345 white gold earrings feature diamonds and a sky blue topaz.
She was wearing a pair of beige Carolina Herrera slingback pumps.
Infanta Sofia chose a white €110 Bruna Maca Top paired with matching €85 Lisa trousers. Thanks to Nuria for the id.
Sofia paired the look with her Carolina Herrera flats.
---
On Tuesday, we found out that Queen Letizia has tested positive for Coronvirus and had canceled her Wednesday engagement. We wish the Queen a speedy recovery.