Queen Letizia of Spain was looking chic in a black outfit when she arrived at the Closing Gala of the 12th edition of the "Atlàntida Mallorca Film Fest" at the Cultural Center "La Misericordia in Palma. This was Letizia's first summer engagement in Palma where the Spanish Royals would be staying for the first half of the month before retreating for a private family vacation for the rest of the month.
Upon her arrival, Her Majesty the Queen was received by the President of the Balearic Islands, Francina Armengol.
The event has sort of becoming the annual staple in Letizia's summer calendar.  The Atlàntida Film Fest was established in 2010 with a mission to make and recognize the best international films that generally could not find a place in theaters and hence are usually unknown to the public.
After greeting the authorities and standing for a group photograph Her Majesty the Queen took her place in the first row of seats.
Following a couple of addresses were the annual awards that included the Critics' Award, the Audience Award, and Best Film of the official section.
Next, Queen Letizia presented the 2022 Master of Cinema Award to Isabelle Huppert, actress, and producer. The Film fest has honored many well-known cinema faces in the last 12 years including Judi Dench, Ken Loach, Vanessa Redgrave, Stephen Frears, Roland Joffé, Barbara Broccoli, Boris Pahor, and Barbet Schroeder
The Gala continued with the presentation of the film "El falsador" by its director Kike Maillo and the evening ended with a piano performance by Amaia Romero.
Embed from Getty Images
Moving towards Queen Letizia style – Letizia chose a simple yet stylish look for the evening.
Queen Letizia was wearing a black sating sleeveless midi dress. UFONoMore suggested on Twitter that it could be & Other Stories Satin Slip Midi Dress. The design of the dress looks pretty similar. The $119 dress is described as a "Fitted satin slip midi dress with a clean finish."
Last night we also saw the return of Letizia's black Magrit Rebeca Flat sandals that she has had in her wardrobe for almost a decade now.
The Queen was carrying her black Mango beaded clutch.
Letizia teamed up the look with diamond Coolook Venus hoops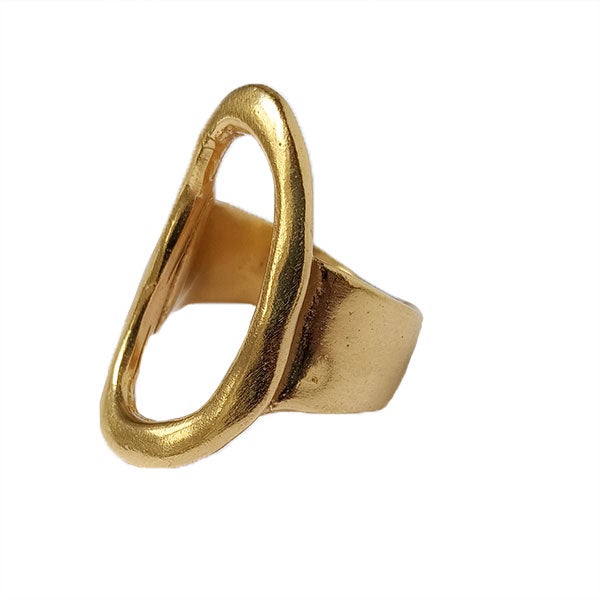 and her Karen Hallam ring.
On Monday, King Felipe, Queen Letizia, Princess Leonor, and Infanta Sofia will Visit the Charterhouse of Valldemossa in the Balearic Islands.