King Felipe and Queen Letizia of Spain landed in Berlin this evening for their three days long State visit to Germany. The Royal couple departed from the Adolfo Airport Suárez Madrid-Barajas after a ceremonial send-off.
The Royal couple is visiting Germany at the invitation of German President, Frank-Walter Steinmeier. They were accompanied by Minister for Foreign Affairs, European Union and Cooperation, José Manuel Albares, the Minister for Industry, Trade and Tourism, Reyes Maroto, and the Minister for Culture and Sport, Miquel Iceta.
They landed at the Berlin-Brandenburg Willy Brandt Airport in the evening where they were received by the Spanish Ambassador to Germany, Ricardo Martínez before heading toward the Spanish Embassy that will be their base for the three-day long visit.
The first official engagement in Germany was a reception hosted for the representatives of the Spanish Community in Berlin. This type of reception has always been almost a staple in all of Felipe and Letizia's international visits where they meet with the Spaniards living abroad and learnt about their lives away from home.
Addressing the gathering, King Felipe said, "there are almost 200,000 Spaniards who live in Germany; That is why there are more Consulates at your disposal than in many countries. As you probably perceive in your day to day, you live in a place with which Spain has and has always had very good harmony. Ours is a relationship characterized by friendship and joint effort, and it is in a great moment ".
Tomorrow, King Felipe and Queen Letizia of Spain will be officially received by Federal President Frank-Walter Steinmeier and First Lady Elke Büdenbender at the Bellevue Palace with Military Honours. Then they will be heading to the memorial of the Victims of War and Tyranny for a floral tribute and the day will end with a state banquet hosted by the President and First Lady.
Heading towards Queen Letizia Style – Letizia chose a bright and colourful look for their first appearance in Berlin. The solid colour outfit actually reminded me of the late Queen Elizabeth II's quote that she needs to be dressed brightly so that she is noticed and people can see her from afar. Spanish Queen was definitely standing out in the evening event. Thanks to Nuria for the ids.
Queen Letizia wore fuchsia Hugo Boss Banora blouse. The sold-out blouse was described as, "A lightweight blouse by BOSS Womenswear, offered in a timeless fit with small pleats at the neckline. This long-sleeved blouse is tailored in pure silk with a soft finish. A concealed closure and curved hem complete the minimalist appeal of this elegant design". Letizia owned the same design in many different shades also.
The Queen paired the blouse with matching sold-out Hugo Boss Tiluna1 Trousers in the same shade that was described as, "Relaxed-fit trousers by BOSS in a solid-coloured design for women. The loose fit and the narrow leg combine in these pressed-crease trousers to create an elegant unity with an understated attitude. The timeless style of this business basic looks its best when worn with a chic blazer and a plain blouse, or with casual lace-up shoes. "
Letizia topped the outfit with a black Hugo Boss belt that she has had in her wardrobe for a long time.
She was wearing her Isabel Abdo Carrie Suede black pumps
Queen Letizia finished the look with her Gold & Roses Shewel Triple Hoops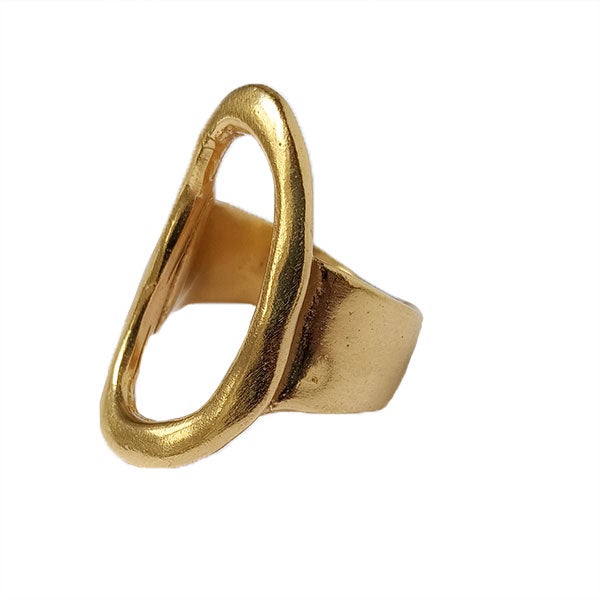 and Karen Hallam ring.