Queen Letizia of Spain presided over the annual Cervantes Institute Directs meeting at the Royal Hospital, the Headquarters of the Rectorate of the University of Granada. King Felipe is the honorary President of Cervantes Instittue. The Institute and its workings have always been a very active part of Letizia's Royal agenda.
This week might be Queen Letizia's last working week of the year 2022. The Queen has a couple of more engagements scheduled for this week. But next week the Family will retire for a private Christmas and New year break.
Earlier this month, Letizia visited Log Angeles, California to inaugurate a new Cervantes headquarters there. The Cervantes Institute was established in 1991 to promote the teaching, study and use of Spanish and contribute to the dissemination of Hispanic cultures abroad. Cervantes primarily attends to the linguistic and cultural heritage that is common to the countries and peoples of the Spanish-speaking community. It is present in 88 cities in 45 countries, through its centres, classrooms and extensions, on the five continents.
Today, Queen Letizia presided over a meeting in which this year's activities and the next year's agenda were discussed. After the meeting, Queen observed a moderated Panel by the director of the Cervantes Institute entitled "Challenges and strategies of the Cervantes Institute".
Then a question and answer session of the panel and a performance by the Orchestra and Choir of the University of Granada took place, which performed "Cancionero cervantino".
Heading towards Queen Letizia Style – Queen Letizia was looking chic and professional in a familiar outfit.
Queen Letizia chose her green Carolina Herrera suit that we first saw in February 2020. The suit consists of Carolina Herrera Two-Button Wool-Blend Jacket and trousers. The $2590 Two-Button Wool-Blend Jacket has notch lapels and a classic two-button stance. The fully lined piece has a centre-back vent, and button detail on the wrists.
The $1290 Straight-Leg Wool-Blend Pants are designed with a high waist and straight-leg cut. The unlined pants have a back pleat, straight leg silhouette with Concealed hook and zip fastening on the front.
Letizia teamed up the blazer suit with a white blouse.
She was wearing her Magrit Lissette pumps
Letizia was wearing her €1885 18kt Gold & Roses Jardin de Aire Rose Gold, Diamonds, and Emeralds Earrings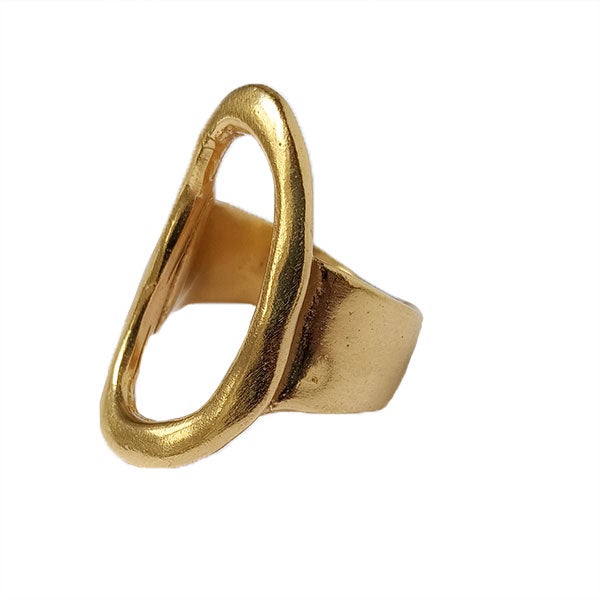 and her Karen Hallam ring.
Next, we will see Queen Letizia tomorrow when she will visit the Palace of the Marquis of Salamanca in Madrid on the occasion of the 15th anniversary of the "BBVA Microfinance Foundation".